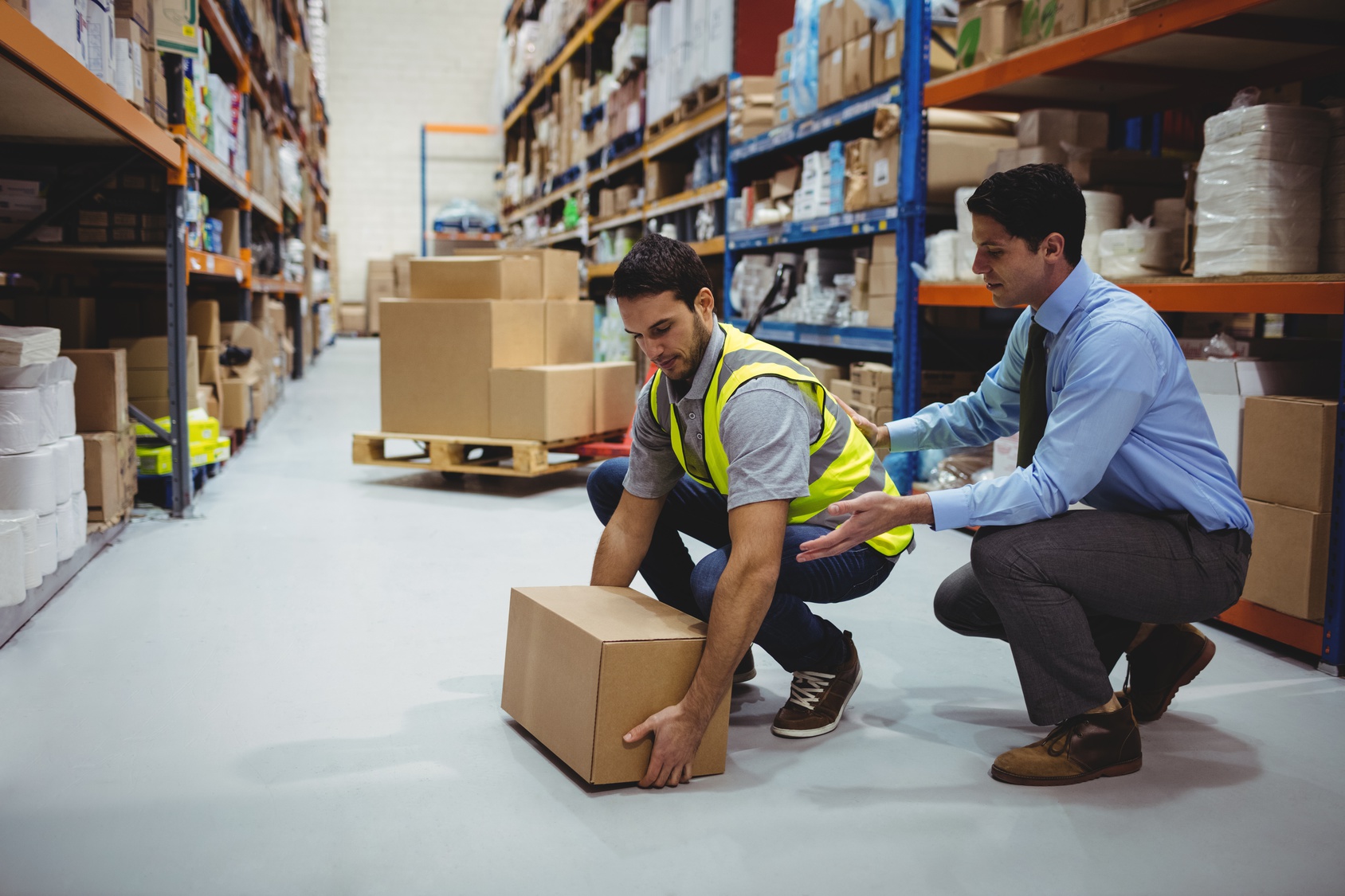 Are you looking to set up a Seller Fulfilled Prime system, but not sure where to start? We can help!
Amazon's seller fulfilled Prime has been a real shakeup in the marketplace thus far, and we're seeing some companies really benefiting from early adoption.
Let's take a closer look at what it is, and how you can get started.
What Is Seller Fulfilled Prime?
This was introduced by Amazon in 2015 when they targeted a few select businesses as a way to reward their higher performing merchants the option of fulfilling orders with the same benefits of Amazon Prime.
To be eligible, you must:
Meet certain performance metrics, including:

A valid tracking ID provided for at least 94% of Premium Shipping orders

An on-time delivery rate of at least 96% for Premium Shipping orders

A cancellation rate of less than 1% on Premium Shipping orders

A rating of 4.5 stars or higher
Have and be enrolled in a professional selling plan

Keep your account active and in good standing

Be enrolled in Premium Shipping

Have fulfilled at least 30 Premium Shipping orders over the last 30 days.
Is Seller Fulfilled Prime Right for Me?
If you meet the above qualifications, the answer is almost certainly yes.
How could you not want access to 47 million Prime subscribers? Almost half of all US households are currently subscribed to Amazon Prime. And those subscribers have a higher average household income than any other Amazon customers.
Still not convinced? Ok. From a broad view, the biggest reasons to embrace Seller Fulfilled Prime are:
Customer service: This gives you a chance to offload some of the stress on your own customer service team by having these orders handled by Amazon's world-renowned 24/7 customer care.


Improved Sales: The greater reach will lead to as much as a 30-40% increase in sales, according to the numbers released by Amazon.


Total Control: You keep the ability to control your own stock, without turning anything over to Amazon.


The same Buy Box privileges as Fulfilled by Amazon. You're also now able to leverage Amazon's negotiated shipping rates on large products.
Is Seller Fulfilled Prime Too Good to Be True?
No, you should 100% get on this train as soon as possible. As in, tomorrow! But there is some fine print, as always.
Let's be crystal clear about a few things.
First of all, Amazon states that you can control your own shipping rates. Of course, this is true. But you also need to be aware that there is a definite expectation among Amazon Prime customers to receive free shipping. That's why they're here.
They also boast that you select the regions that you want to ship to and charge for specific locations. Yes, but keep in mind, that this does not suddenly and magically give you a massively efficient and far-reaching infrastructure of warehouses.
You can't be everything to everyone. So you'll remain Prime to the areas that you can serve while remaining a third-party seller to people who are just out of your reach.
Amazon has also stated that you get to choose from the very best supported courier services. However, we're hearing that USPS is unavailable for most items.
Now that is out of the way, let's discuss how to sign up for Seller Fulfilled Prime.
How to Sign Up for Seller Fulfilled Prime
The first thing you should know is that before you're able to offer this full-time, Amazon asks that you go through a trial period. This way they can be sure that you can handle the volume while maintaining the same level of service and fulfillment.
The Prime badge will not be displayed on your Prime items during this period. Once you have successfully completed the program trial, you will be automatically activated and the Prime logo will begin to appear on your offerings.
To sign up, make sure you have migrated to the latest shipping settings. If so, go to the SFP main page and click apply now.
To begin, enable listings for Prime shipping in a Prime trial shipping template. And select the regions you would like to offer Prime delivery.
For regions in the continental US, you must offer 2-day shipping. For all other regions and non-Prime regions, you have to offer standard shipping.
Next, assign your SKUs to your template by using the Manage Inventory tool in Sellers central. This will all contribute to your trial requirements.
Here are the requirements that you will need to pass during your trial:
Your trial will take place over a minimum of 200 orders

You must reach in on time shipment rate of at least 99% for Prime trial orders

Use of the buy shipping services for at least 95% of the Prime trial orders

A cancellation rate of no more than 1% on Prime trial orders
This is a good opportunity to make sure this program is for you because you will be held to the same metrics after you have completed your trial.
The trial can last between anywhere between 5 and 90 days. If you can't complete the required metrics within 90 days, your timetable will automatically reset and you can start your trial again.
Once you've completed your trial, the SKUs and products that you included in your trial will now automatically display the Prime button to customers. You will also be automatically entered into the seller guarantee delivery program.
How does all that sound? If you're sweating at the mere mention of some of those performance metrics and thinking you will really have to up your game, this may not be for you. But, if you're thinking "We already do that every single day," then you're ready to go!
Any Questions About the Seller Fulfilled Prime Program?
Navigating the complex world of e-commerce solutions can be complicated. It's not your job to stay on top of these trends, but it is our job. So let's talk.
We can help you decide what will best suit your business' e-commerce needs. You can click here to reach us anytime.