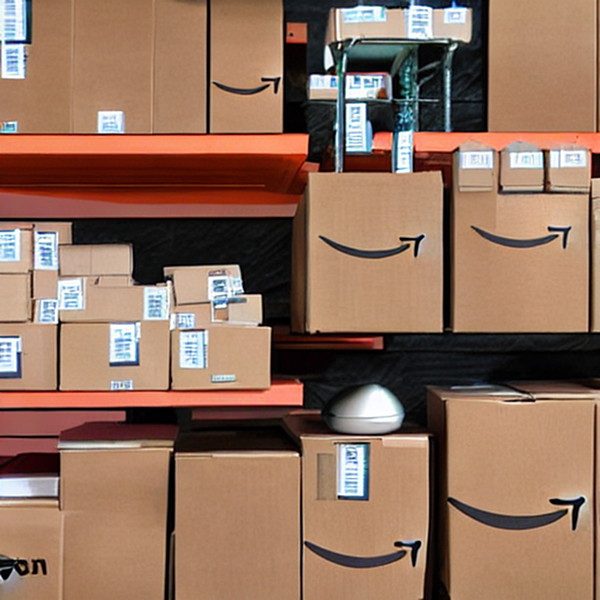 Are you an e-commerce brand or seller looking to scale your business on Amazon?
Look no further! At Marketplace Valet, we offer top-tier Fulfillment by Amazon (FBA) preparation services that are designed to streamline your selling processes and logistics. Located in Southern California, we are 50 miles east of the Port of Los Angeles / Long Beach in Corona CA (Riverside County) just south of Ontario in the Inland Empire.

Our Services:
FBA Product Inspection: Our team of experienced professionals meticulously inspects each product to ensure they meet Amazon's strict guidelines. From quality checks to labeling accuracy, we make sure your products are in perfect condition before they are sent to Amazon's fulfillment centers.
Labeling and Packaging: Accurate labeling is crucial for hassle-free FBA. Our labeling experts ensure that each product is correctly labeled according to Amazon's requirements. We also use high-quality packaging materials to protect your items during transit and storage.
Barcode Generation: We generate and attach unique barcodes to your products, ensuring smooth tracking and inventory management within Amazon's system. This prevents any confusion or errors in the fulfillment process.
Shipping to Amazon: We handle the logistics of getting your products from our facility to Amazon's fulfillment centers. Our streamlined shipping process ensures that your products arrive on time and in excellent condition.
Warehousing / Storage: Store excess products at our warehouse avoiding FBA Long Term Storage fees and we will replenish your inventory into FBA as requested.
FBM DTC Fulfillment: As an added benefit, you can also use our warehouse for FBM (Fulfillment by Merchant) or fulfillment for your website for a simple pick and pack fee plus shipping cost using our negotiated shipping rates.
Why Choose Marketplace Valet:
Experience: With 15 years of experience in e-commerce and FBA, we understand the ins and outs of Amazon's requirements and best practices.
Accuracy: Our rigorous quality control measures guarantee that your products are prepared accurately, preventing any delays or issues in the fulfillment process.
Time-Saving: Outsourcing your FBA preparation to us frees up your time to focus on other aspects of your business, such as sourcing new products and marketing.
Customization: We tailor our services to meet your unique needs, whether you're a small seller or a large-scale e-commerce operation.
Transparency: You'll have full visibility into the status of your products throughout the preparation and shipping process. Our client portal keeps you informed every step of the way.
3P360 PIM: When you use Marketplace Valet you will have free access to our Product Information Management tool which allows you to host all of your product data on 1 web based platform.
Get Started Today:
Take your Amazon business to the next level with Marketplace Valet's expert FBA preparation services. Whether you're just starting out or looking to optimize your existing operations, we're here to support you. Contact us today to learn more about how we can help you succeed on Amazon!
Pricing:
FBA Prep Fees
$0.45 per label
$1.50 per multipack/bundling
$0.50 per item polybagging
$0.80 per item polybagging + labeling
Container Unloading- $45/hr + $20/pallet provided
Storage Fees
$40/month pallet
*we have other smaller sizes available too at reduced rates (half pallet/ large sizes)
Have large volumes for FBA Prep? Need to store more than 20+ Pallets? Then lets discuss some discounts