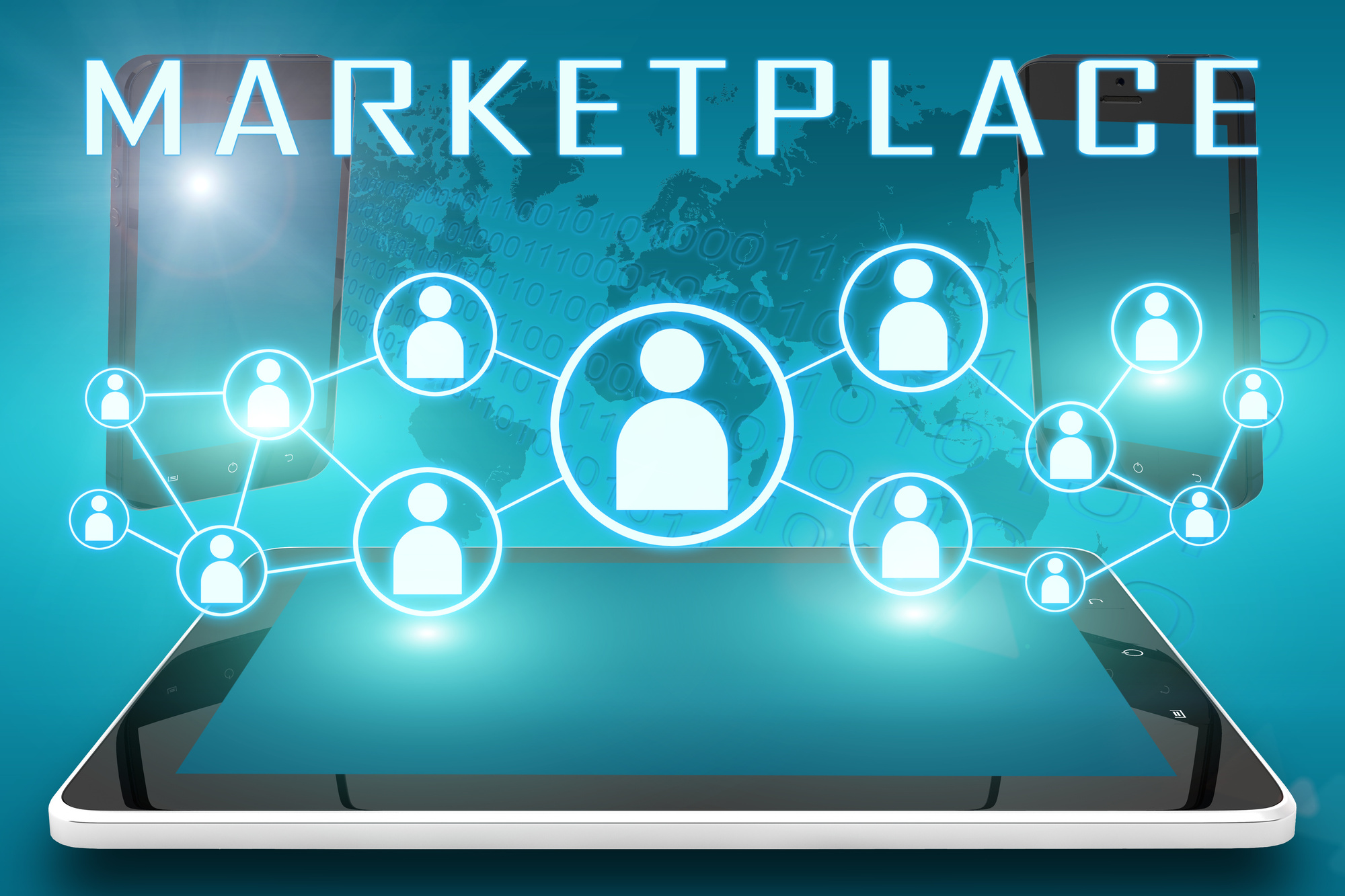 In 2016, Amazon's third-party sellers saw record-breaking sales. As a result, many more businesses have started wondering if selling on the Amazon marketplace is the right choice.
If you're in this same boat, keep reading.
We're sharing some of the benefits of selling products on Amazon to help you decide if it's right for you
How Does the Amazon Marketplace Work?
First of all, let's clarify what the Amazon Marketplace is.
Basically, Amazon has set things up so that businesses can list their products for sale directly on the company's website.
Selling through the marketplace helps expose a company's products to a large audience.
These customers also have access to top-notch support, easy returns, and free shipping with an Amazon Prime membership.
What Does It Cost?
What does Amazon get in exchange for opening up the marketplace to third-party sellers?
It doesn't cost anything to list products on the Amazon Marketplace. But Amazon does take a percentage of the revenue from all third-party sales.
Amazon offers both an Individual selling plan and a Professional plan to accommodate all kinds of sellers.
The Individual plan appeals to people who intend to list less than 40 products on the site each month. With this plan, sellers pay 99 cents for every product sold.
With the Professional plan, you pay $39.99 per month and can sell an unlimited number of products. Professional sellers also receive other perks, including:
Ability to customize shipping rates

Ability to sell products in the U.S., Canada, and/or Mexico

Ability to offer special promotions and gift-wrapping options

Eligibility for top placement on product pages
Clearly, the Professional plan is geared toward larger businesses. But sellers of any size can benefit from Amazon's services.
Benefits of Selling Through the Marketplace
There are a variety of benefits that come with using the Amazon Marketplace to sell your products, including those listed below:
Easy Consumer Access
Finding customers is one of the most difficult parts of running a business. Things get even more difficult when you're running a startup in the digital world. But that's why so many sellers love Amazon.
In the digital age, many businesses feel that they're getting left behind. Amazon makes it easy for sellers to meet consumers where they are — online — and expose them to their products.
Amazon has more than 300 million active customer accounts. By listing your products on Amazon, you have the potential to connect with all of them!
Ease of Use
Amazon is incredibly simple to use, both for consumers and sellers.
It's even easier if you already have an eCommerce website established. You just have to register with Amazon and then begin adding products to their catalog.
Depending on which plan you have, use their bulk tool to make adding products to the catalog even simpler.
Easy Fulfillment Options
If you have a fulfillment branch in place for your company, great!
However, if you're struggling to keep up with order fulfillment on your own, Amazon offers another option.
Amazon's fulfillment infrastructure is well-established. It features 70 fulfillment centers and over 90,000 full-time employees in the U.S.
When you sell through the marketplace, you can allow Amazon to fulfill your orders for you. This makes your job easier and frees you up to spend more time creating your products.
Established Consumer Trust
There's no denying that people trust Amazon.
Millions of them have been getting their products within two business days for years. They know that they're going to be taken care of when they shop through the marketplace.
If you're running a startup company, you know how important (and difficult) it is to gain people's trust and let them know that your company is the real deal.
When people see your brand listed on Amazon, they'll place that same level of trust in you.
Resources for More Exposure
With hundreds of thousands of sellers utilizing the Amazon Marketplace, it can be tricky to get your name out there.
Luckily, Amazon also provides sellers with some great resources. These are meant to help them succeed in the competitive e-commerce world.
Amazon Marketing Services helps you set up pay-per-click ads to advertise your products. There are also tools that help you establish a daily budget, measure your ROI, and track your sales to optimize performance.
Increased Credibility Among Brick and Morter Retailers
When we said that people trust Amazon, we didn't just mean consumers. Many brick and mortar retailers will accept your products if they know they're also being sold on Amazon.
If working with these retailers is important to you, selling on the Amazon is a great option. It will increase your exposure and boost your credibility.
Potential Drawbacks
As with anything, there are some drawbacks that businesses can experience when selling on the Amazon Marketplace. These include:
Divided loyalty among Amazon products and your own brand

Difficulty tracking buyer demographics

Potential to become overly dependent on the marketplace and neglect your own site

Difficulty keeping up with increased orders

Potential losses from shipping and listing fees
The marketplace isn't for everyone, of course. But it's still a great resource for businesses of all sizes that are struggling to get their products out there for the world to see.
There are downsides to the marketplace. However, many sellers consider them to be a small price to pay in exchange for the exposure and sales generated through Amazon.
Final Thoughts
Selling on the Amazon Marketplace has its challenges. But for many sellers, the pros far outweigh the cons.
Are you interested in selling your products online? Don't know how to get started? We're here to help at Marketplace Valet.
We have over 14 years of marketplace logistics experience and have made over $60 million in marketplace sales.
Contact us today to set up a meeting and learn more about our services!