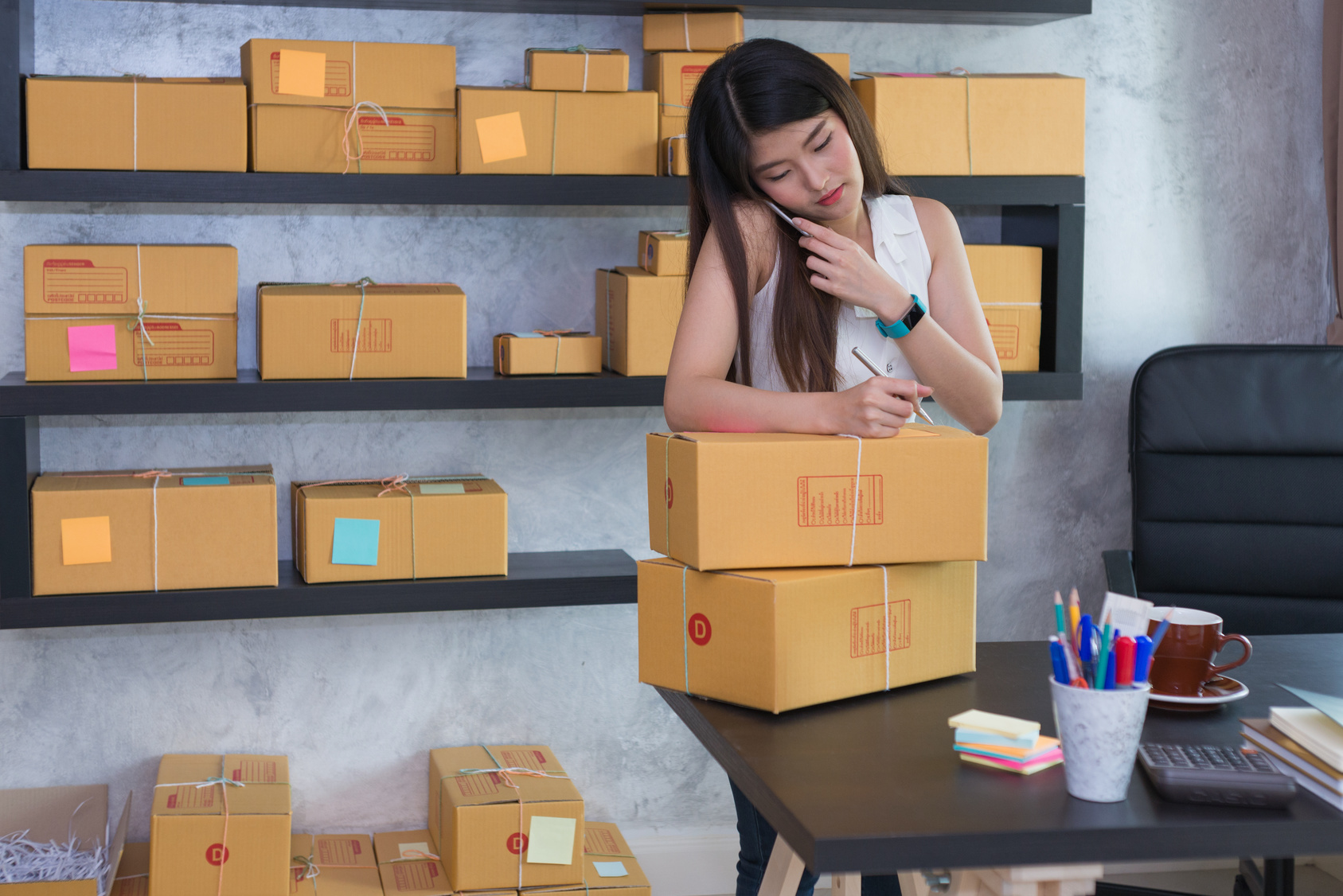 Back in the old days of the Internet, when selling online was still new, you could get by with only having a web store.
Things have changed now. 51% of shoppers prefer shopping online, and they use sites like Amazon and eBay to do it. If you have an online business, you need to adapt to survive.
You need to expand and diversify. You need to get into multichannel selling.
If you are new to the multichannel game or are just looking for information, let's get into the details. Here are eight things you can expect from multichannel selling.
What Is Multichannel Selling?
First, let's start with the basics. What is this form of selling?
Having multichannel sale sources simply means you have many places to sell your products. It's no different than selling things inside big chain stores.
The goal is the same, sell in many places to capture a bigger piece of the market.
You will face new and different challenges and benefits. In order to be prepared, you need to understand some important details.
8 Things You Can Expect
If you are just starting out, let's focus on some of the most important things.
Each Channel Requires Different Things
If you've ever dealt with the headaches of online and social media marketing, you've had a taste of multichannel selling. This form of selling requires you to expand your online presences, often to online marketplaces.
This means you will be expanding into unknown territory sometimes.
Each channel will have its own set of rules, web interface, and general way of doing things.
This is actually a good thing. The more you learn new ways of selling online, the more you will understand how you can use different channels.
Knowledge is power, so stick with it.
Customers Start with Different Channels
One advantage of multichannel selling is that it casts a wider net for customers to find your business. Each person has their preferred online shopping experience which you can adapt to using multichannel sales.
Take their favorite starting point for example. Some people start with a search engine, others with social media, others still with their favorite online store.
Multichannel sales allow you to be where the customer wants to be. It allows you to adapt to their preferences and even tailor your product offerings to their tastes.
Branding Needs to Be Consistent
You want your business to be in multiple places at once. However, you don't want your business to have an identity crisis along the way.
Each channel is going to have its own web presence, which includes a different brand. In order to make sure that your business isn't mistaken for multiple businesses, you need consistent branding.
There's only so much you can change depending on the channel, but a few things will be required. Having a good logo, consistent text, clear products, and an overall sales pitch will help keep your business consistent across multiple platforms.
Amazon Is Required
If you struggle to figure out where to start, start with the basics. Unless you are selling special niche items, you should include Amazon in the mix.
Considering Amazon does over $100 billion dollars of retail a year, it's easy to see why it's important.
The platform makes it convenient for customers to find new products, and for businesses to deal with the logistics of selling online. Most importantly, Amazon has become the new standard.
55% of online shoppers immediately start with Amazon when looking for a new product. In other words, if you aren't present on this website, you're gonna be missing out on these customers.
Your competition may even scoop them up if they are on Amazon and you're not.
eBay Is A Strong Contender
When you reach a point of expanding to another channel, eBay should be high on your list.
Once seen as primarily an auction site, eBay has come into its own as a solid online marketplace. These days, many businesses will create an eBay store without ever auctioning off a single item.
eBay offers a lot of features and conveniences for both sellers and buyers. It's easy to list items and set prices, handle inventory, and search for new products.
You also get the benefit of eBay's long-established feedback system. The better your business does, the more it shows up in your feedback.
Other Online Marketplaces Should Be Considered
When your multi-channel selling platform has its foundation, you will probably want to expand even further. At this time, don't ignore the little, sometimes growing, other guys.
Potential customers sometimes prefer smaller marketplaces because they can find cheaper prices or better deals compared to major sites like Amazon. Other websites like Walmart make it easier for third-party businesses to sell through their website even if they aren't in their brick-and-mortar stores.
Whatever channels you choose, make sure they are an appropriate fit for your business and products.
Order Handling Will Be More Complex
Be prepared for some additional challenges when you get started with multichannel selling. Handling orders and inventory across multiple platforms will be difficult if you aren't prepared.
Many of these websites offer ways to help track orders and inventory. Some will interface with your online inventory system so they can keep track of what products and orders exist at a given time.
Start off slow, ease into the multichannel selling experience, and you will be fine.
Advertising Will Still Be Necessary
Finally, be prepared to continue to deal with online advertising. Even though your business will be in multiple places at once, that doesn't mean people will be able to find it.
The rules remain the same. You can use social media, organic search engines, or paid advertising to find customers on any of the channels you use.
Final Thoughts
Multichannel selling isn't necessarily better than having a web store. It is a different type of experience with its own advantages and challenges.
If you are willing to learn how to sell this way and overcome the challenges you will face, you can expect to have a greater presence online. The best place to start is with one channel, and then, to expand outward.
If you want additional help or information on multichannel selling, we can help!