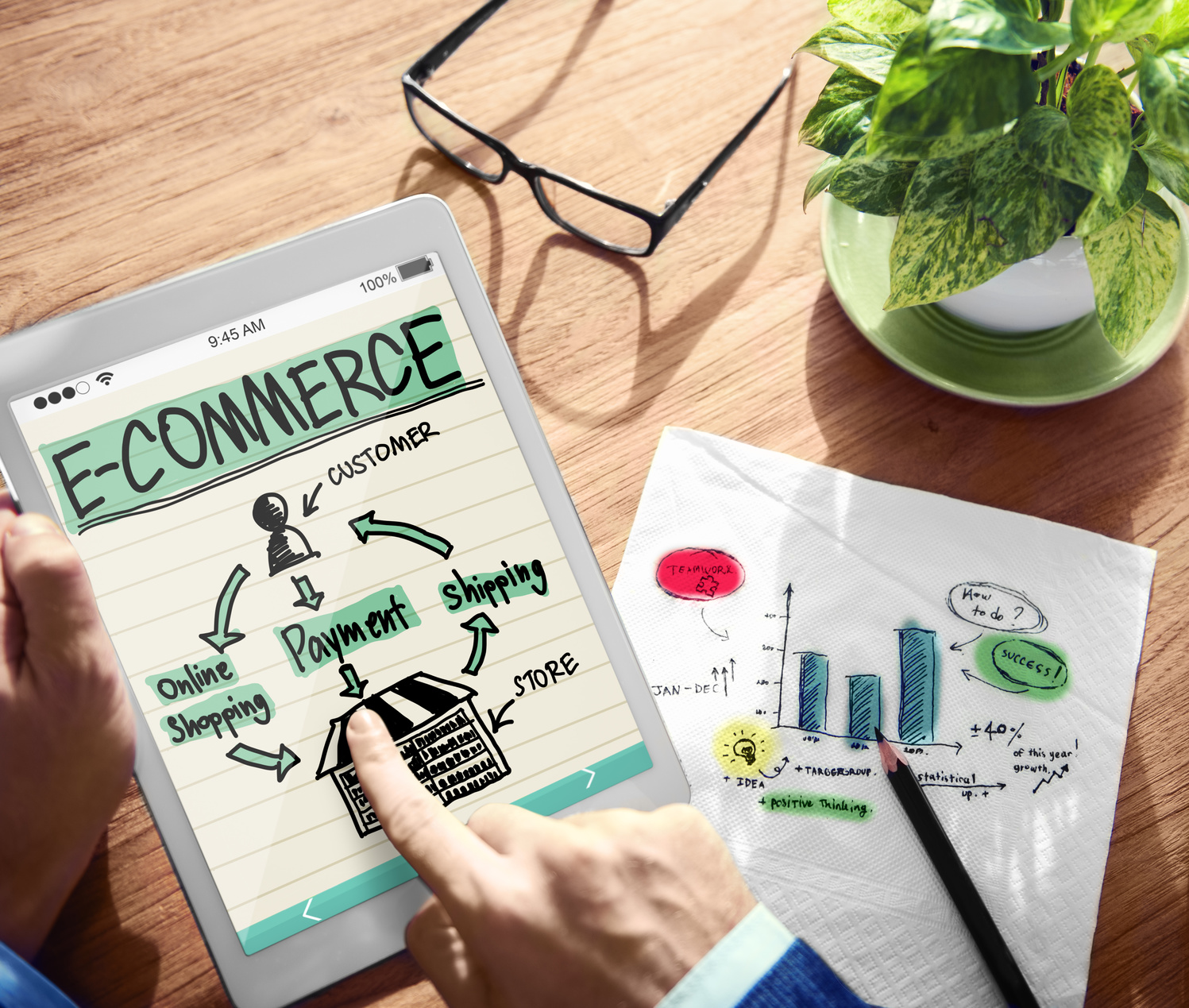 If you're not growing, you're going.
As in, you're going away. In today's global marketplace of e-commerce, it's essential to continue to find ways to expand.
Some even say, "If you're not growing, you're dying." And the might be right.
Talking about growth isn't just a motivational tool. Building your e-commerce empire requires identifying new opportunities and capitalizing on them.
Take note of e-commerce giant, Amazon. Amazon added over 110,000 new employees in 2016. These numbers represent expanding global distribution centers as well as their business offerings. Amazon attributes the additional headcount to enhancing:
Amazon delivery capability

Echo

Alexa

AWS

Prime Video

Prime benefits

Fulfillment
What's more, Amazon plans to add another 100,000 jobs in the United States in the next 18 months.
One of many things we can all learn from Amazon is that it's important to keep growing, wherever you are. But how do those of us who don't already own over 50% of the e-commerce business continue to expand and adapt?
The possibilities are everywhere. Marketplace Valet can help support your growing e-commerce empire. But first, we will help you find out if your foundation can support expansion.
Let's find out:
Are You Ready to Expand Your E-Commerce Empire?
Whether you are considering testing the waters in the UK or expanding your product line of goods and services, it's important to make sure you are ready.
Nothing can expose the cracks in the foundation of your business like an expansion effort. It's important to make sure you have a solid base before you begin.
You may find that your investment in expanding would be better spent in solidifying your base. Growing can mean growing internally as well.
Take it from Amazon. You need the support before you move forward.
Ask yourself, how is your business doing with Amazon and Ebay sales? The marketing and fulfillment efforts required in these markets will provide an indicator of your readiness. If you aren't already getting a domestic return on your investments it may be too early to expand. In that case, you may need help selling online.
International Expansion
If everything checks out internally, you are ready to start thinking about new markets. Nothing says "e-commerce empire" like international expansion effort.
Did you know that two-thirds of the world's purchasing power is outside of the United States? 790 million international customers are waiting. And as of 2017, only 50% of US online retailers engage in cross-border e-commerce.
The international market is so important, the World Trade Organization (WTO) is being urged to tackle the e-commerce agenda in 2017.
Building Your Brand
Before investing time and resources into the requirements of a third-party seller, it's important to ask what your overall goals are in empire building.
While using a global or regional marketplace to boost your sales and introduce your goods and services to new countries, it can hurt your brand.
Unfortunately, when users buy through Ebay, Amazon, or others, they associate the purchase with the marketplace, not your brand.
Master e-commerce empire builders will recognize the importance of brand development.
Researching Target Audience
You'll need to do significant research into buying habits, currency rules, and local customs before starting a marketing and fulfillment effort internationally.
Some buyers make returns as a norm. Factoring this buying trend into your delivery and customer service efforts will help you decide where you want to sell your goods and services.
Also, translating both languages, as well as coding, may be required.
Local internet infrastructure may be a deciding factor as well. Although, you shouldn't be too quick to discard an option as a region is developing.
That might be a great opportunity for your business as well.
Developing Regions and Internet Access
In international regions where users are still exploring the benefits of online purchasing, there is a major opportunity for growth. In some regions, as internet access continues to improve, users will increase dramatically.
The Middle East has incredible growth potential. Currently, only 1 – 2% of all purchases are completed online in the Middle East, creating an opportunity that major global retailers are targeting.
Africa, and other regions that are experiencing a surge in internet access, also have incredible potential for growth. Identifying your business as an early player in these regions has significant upside.
In Kenya alone, your company could be staking your claim for a part of their $40 million e-commerce industry.
Targeting developing international markets has issues like currency transfers, and local delivery capabilities, but the upside may be worth it.
And working with an existing marketplace may alleviate those issues.
Expand Into New Marketplaces
While considering an international expansion, your business may also want to test the waters in new marketplaces. Beyond Amazon, there are many options of global and international marketplaces that will give your products and services exposure.
While each of these marketplaces has their own rules for fees, fulfillment, and listings, they can greatly benefit your growth.
Here are some large marketplaces to consider participating with while growing your e-commerce empire:
Amazon

Ebay

Alibaba

Newegg

Rakuten

Etsy

Sears.com

Mercado Libre
While many of these marketplaces have different internal divisions for specific regions, they all cater to third-party sellers and have great international expansion capabilities.
Depending on the regions you are interested in, and the good and services you provide, one may have more benefits than the others. As with all international expansion, researching the possible customer base, ideal ROI, and growth potential is a great first step.
Remember, both international and marketplace expansion will require you to have multichannel fulfillment capabilities. But get your multichannel fulfillment down and you can exceed your expectations for growth.
Get the Support You Need for Expansion
With Marketplace Valet, your products will be marketed to a Global customer base. We can help you build the e-commerce empire of your dreams.
People can't buy what they don't see. We can help you expand your international and marketplace strategies to drive additional revenue.
And Marketplace Valet will provide a sturdy support as you grow. With scalable solutions, our customers love our ability to partner with them to achieve their goals.
We help businesses build e-commerce empires. Don't wait, Marketplace Valet can help you too.
Click here to find out how our 4PL approach will propel your business to the next level.