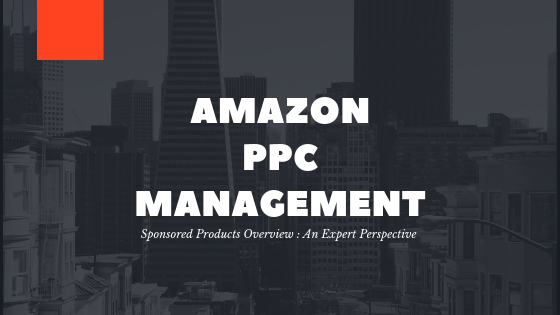 As an agency managing millions of dollars in Amazon PPC Spend per year, we know that Amazon Sponsored Products ads are—and will continue to be—one of the most powerful resources for driving sales in 2019 and beyond
.
Amazon PPC Targeting Options
To bring you up to speed, Sponsored Products are PPC, pay per click, ads that drive traffic to Amazon product detail pages.
We anticipate the "Pay to Play" will increase as more Amazon sellers flood the Marketplace increasing competition for keywords. In response, sellers will have to rely on sophisticated paid marketing campaigns and strategies to outsmart their competitors. So you can either become an expert at PPC, pay for high end bid management and PPC optimization software that you might not understand, or outsource Amazon PPC Management to a company such as Marketplace Valet
Below, you'll get an overview of the Amazon Sponsored Products marketing techniques every seller should be taking advantage of, including campaign setup, data segmentation, keyword harvesting, and refined product targeting to optimize your paid advertising conversion rate.
What are Amazon Sponsored Products Ads?
Amazon Sponsored Products are PPC ads based on keyword searches (and product targeting) that drive traffic to a desired product detail page on Amazon
Sponsored Products ads appear at the top and bottom of the search results pages, within organic results, and on the carousel on product detail pages, below the fold. Recently we learned that 84% of Ad Impressions for Sponsored Products are from the carousel on Product Detail pages vs Top of Search. Sponsored Products impact a seller's overall Marketplace performance by:
Accelerating growth and sales momentum

Increasing discoverability for your top Buy Box offers

Acting as an incremental boost to drive Best Sellers Rating
Sponsored Products ads can appear in the following Amazon categories:
Appliances

Arts, Crafts, & Sewing

Automotive

Baby

Beauty

Cell phones and accessories

Clothing and accessories

Collectibles

Computers

Electronics-Audio/Video

Electronics-Mobile

Fine art

Grocery and gourmet food

Health and personal care

Home and kitchen

Industrial and scientific

Luggage

Movies and TV

Music

Musical instruments

Office products

Outdoors

Patio, lawn, and garden

Pet suppliers

Shoes

Software

Sports

Tools and home improvement

Toys and games

Video games

Watches
*Not every category permits the use of Sponsored Products, subject to change
How to create Amazon Sponsored Products Ads
Amazon sellers can build out campaigns to drive traffic to new listings, or existing ASINs. The purpose is to drive paid acquisition.
There are two ways to build & manage your campaigns within Sponsored Products:
Automatic Targeting: Let Amazon choose the targeting
Manual Targeting: You decide the targeting
There are pros and cons to both methods.
Automatic Targeting allows you to skip the process of selecting keywords. However, also removes the higher level of control associated with Manual Targeting.
Manual Targeting allows you to explicitly identify the keywords for searches their ads are surfacing for, but if Automatic Targeting is not in place, you could miss out on discovering lucrative keywords their audience is using to find products like theirs.
The Best Amazon Sponsored Products strategy involves both Manual and Automatic Targeting.
1. Start with Automatic Campaigns
Often, sellers have products in mind that they want to do well or that they believe will do well ―so those are the products that they will advertise, bid higher on, or put in multiple ad groups regardless of the performance. WANTING a product to succeed does not ensure success.
That's called "product selection bias"—a common shortfall for Amazon sellers running ads.
No seller has a product catalog made up completely of winners or losers. That's why running Automatic Campaigns and harvesting data is a critical first step in your Sponsored Products' advertising strategy.
You can setup automatic campaigns in Seller Central under Advertising > Campaign Manager> Create Campaigns.
With Automatic campaigns, Amazon will target your ads to all relevant customer searches based on your product information and backend keywords.
Since Amazon customers tend to have a higher intent to purchase, selecting the best keyword for your products is a vital component of your marketing strategy.
Bidding on the right keywords for your products can improve your sales rank and organic results, and will ultimately influence your product sales.
The PPC management Pro's will download this search term advertising report weekly to analyze the terms that led to sales. Such analysis will help you to make strategic decisions on which products and keywords to make bid adjustments, or remove completely.
The Search Terms Report for Sponsored Products is a great tool for harvesting keyword insights.
2. Mine Keywords from the Amazon Search Terms Report
In the past, the Amazon Search Terms Report provided sellers with data including how many impressions, clicks, sales, etc. each search term received.
This was truly priceless data for the advertiser.
However, Amazon altered the report, removing which product is associated with the search term.
For example, although you can still see in the report that the term "tactical pant" is converting well—Amazon no longer identifies which SKU it is associated with, leaving many advertisers in the dark.
Quite a detrimental change for Amazon advertisers.
We suspect that the reason for removing that level of data is to keep ad spend higher because advertisers can't pinpoint unprofitable SKUs by keyword, just by using the report.
3. Implement a "1 Sku per Ad Group" (SKAG) Campaign Structure:
One way to setup your campaign structure is by adding only 1 SKU per ad group.
As Amazon PPC Management experts with millions under management with Amazon Sponsored Products, we've found that segmenting SKUs by Ad Group greatly increases the precision and granularity of bid adjustments and keyword harvests.
Ex: A catalog of a 1,000 SKUs would result in 1,000 ad groups.
In simple terms, more granular campaigns = more control over your products & their advertising strategy.
4. What does a Quality Keyword Looks Like?
Use the Search Term Report to get the raw data. The report will include a variety of metrics (per SKU if you segmented your report as mentioned above) but the most telling data will be found in:
Order Numbers: The total number of converted orders per keyword/search term per SKU.

Product Sales: The total number of product sales per keyword/search term per SKU.

Clicks: The total number clicks per keyword / search term per SKU.
5. Manual Campaigns for Sponsored Products
Take your top keywords, from step 5, to build out your Manual Campaigns by adding the SKU(s) to bid on each keyword.
Even if your keyword fails, you can always trace it back to the data. Keep in mind keyword conversion can change over time, that's why keyword mining is an ongoing process.
6. Which Keyword Match Type is right?
When creating a keyword in Campaign Manager, you must specify a match type.
Match types effect how specific, or how broad the search term is that will result in a placement of your Ad (i.e. Product)
Broad Match Keywords on Amazon
This match type offers ads broad traffic exposure. A customer search term will match if it contains all the keyword terms or their synonyms. The customer search term can contain keywords or synonyms in any order.
Phrase Match Keywords on Amazon
The customer search term must contain the exact phrase or sequence of words. It is more restrictive than broad match and will generally result in more relevant placements for your ad.
Exact Match Keywords on Amazon
The customer's search term must exactly match the keyword in order for the ad to show, and will also match close variations of the exact term. Exact match is the most restrictive match type, but can be more relevant to a customer's search.
NOTE*: While you can't change the match type, you can submit the same keyword with each match type.
7. PPC Bidding Strategy
Once you've selected the keywords you believe are most lucrative, it's time to implement. There are three keys to successful bid management, and you'll need to use all three continuously as long as your campaigns are running:
Set a Target Advertising Cost of Sale (ACoS) Goal

Use that as the benchmark for strategic bidding decisions

Consider your budget
You can measure the success of your bidding strategy by looking at the Advertising Cost of Sale (ACoS). Here's how you calculate ACoS:
ACoS = 100 * ( [total ad spend] ÷ [total sales] )
For example: If you spend $100 on advertising and it resulted in 3 sales totaling $300, your ACoS would be 100 (100/300) = 33%.
A low ACoS is a good thing. The following represents some general benchmarks:
A low ACoS is under 25%. You may want to consider raising your bid to increase clicks and overall traffic for that term/product.
An average ACoS is between 25% to 40%.
A high ACoS is above 40%. This might happen when a specific keyword is gaining a lot of traffic, but low conversions, and it's a good opportunity to rethink the keywords you're currently bidding on for a product.

*with Marketplace Valet, our avg ACOS across all of our clients is under 10%
Adjust your average CPC, i.e. Maximum Bid, to help reduce your ACOS.
For example, if the average CPC for the keyword term "space goggles" is 75 cents with a ACoS of 40%, you might want to lower your bid to $0.35 to get a little closer to your target ACoS of 20% to 25%.
8. Use Negative Keywords to Save $$
To truly maximize your advertising dollars, consider which terms your products should NOT show up for when customers search on Amazon. Those keywords/terms should be added as negative keywords. While this won't directly increase your sales, it will decrease your unproductive ad spend.
Amazon Sponsored Products New Product Targeting
With product targeting, you can laser focus campaigns for your SKUs to target specific competitor ASINs. Since 84% of Sponsored Products impressions show up on Product Detail Pages, choosing where your placements go will help optimize spend.
What is changing for Sponsored Products Targeting?
Sponsored Products has expanded to include several new keyword and product targeting capabilities including:
Enhanced Auto Targeting, only available in auto SP campaigns

Product Attributes Targeting, only available in manual SP campaigns
Now there are 4 different default targeting options within auto campaigns including:
Loose Match / Close Match: This option allows your ad to be shown in the search results if your ad product closely or loosely matches searches results from shoppers.

Substitutes / Complements: This option shows your ad on the detail pages of products that are substitutes or complements of your ad products.
Introducing Product Targeting: The first big change is that advertisers will be able to target customers by product (in a similar fashion as Product Display Ads). Advertisers will be able to target either specific ASINs or categories and apply refinements by price, brands or star rating.
Improvements for Auto-targeting: The second new feature is an improvement to Sponsored Products' auto-targeting. Now, negative targeting will allow advertisers to choose product auto-targeting or keyword auto-targeting.
Amazon PPC Management: Conclusion
There's no doubt that Amazon Sponsored Products is one of the most lucrative advertising tools out there today.
However, your success really depends on a sophisticated strategy that's based on individual SKU adjustments and optimizations, and that's not always feasible for brands with a million SKUs. At least not manually.
Ultimately, being able to analyze consumer & product data allows our Amazon team to build the most effective and profitable campaigns possible. And it really can't be mimicked in the Campaign Manager within Seller Central.
Regardless of what tool you use, there's one thing we know: Amazon Sponsored Products will only continue to increase in competition.
Know that you don't have to figure this stuff out for yourself. Marketplace Valet provides a surprisingly affordable solution for Amazon PPC Management.