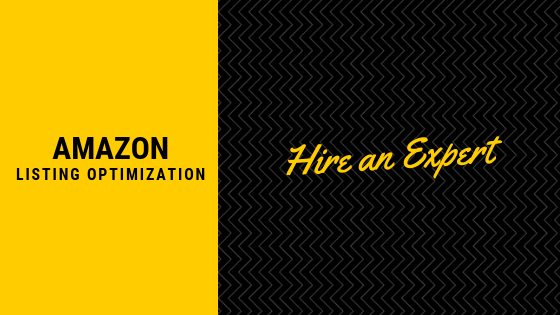 For those who want to upgrade your content and copy in 2019 for e-commerce product listings and Amazon listings, now is the best time to get started. The competition is only getting stronger, so you can't afford to let your dated product detail pages go. One way of ensuring that your Amazon product listings are ready for battle is to invest in an Amazon Listing Optimization service.
Why Invest in High-quality Amazon Listing Optimization Service?
Amazon Has Millions of Customers
There are over 244 million customers actively using Amazon, and it is estimated that over 50% of US households will have PRIME in 2019. It is the first place that customers go to search for new products to buy. Are you confident that your products are showing up in every possible search?
Own the Competition and Give the Best 1st Impression of Your Brand
Optimized product listings help you edge out the competition in search. Product content, such as titles and images, need to be created using best practices known to increase conversions. Making such improvements means more people clicking on your product detail page vs your competitors. Plus, in 2019, your amazon listings need to be looking their best because for many customers, it is the first impression that they have of your entire brand. This is because the way folks are shopping is changing; Product discovery and brand exposure is happening on Amazon first, rather than your own website.
Fast ROI through Increased Sales
By investing in your listings, your products will be more easily searchable on Amazon. This means showing up in more results, which means more impressions, click throughs, and sales. What would it be worth to help you increase sales on a listing by 5%, 10%, 50%?
What Service Provider should you choose?
Reputable Experience
Look for a company that has been providing Amazon listing optimization services for years. Ask them to provide samples of their work for you to preview. Do they have any client testimonials?
Impressive Aesthetics and Effective Copy
Does the provider produce Product Titles that truly POP? Are the bullet point benefits clearly written in English. Grammatical issues, poor formatting, and jumbled keyword stuffing is a clear sign that they don't know what they are doing.
Boost Conversion Rate
Find out if the provider has any case studies that highlight the before and after for a listing that they have optimized. Can they prove that their work led to an increase in conversions, not just in total number of sales, but also in the rate at which people turn into customers?
Can they handle scale?
When picking an Amazon optimization specialist, figure out if they can create the listings for you in a timely manner. Will the agency be able to handle scale, for example, what if you have 2000 listings that need optimized. How long would it take them to complete your project?
For professional, top quality Amazon listing optimization services, consider Marketplace Valet. Since 2002, Marketplace Valet has created over 200000 listings that have generated over $100,000,000 in online revenue through marketplaces. We are the most affordable, efficient, and scalable solution for upgrading all of your content and copy.