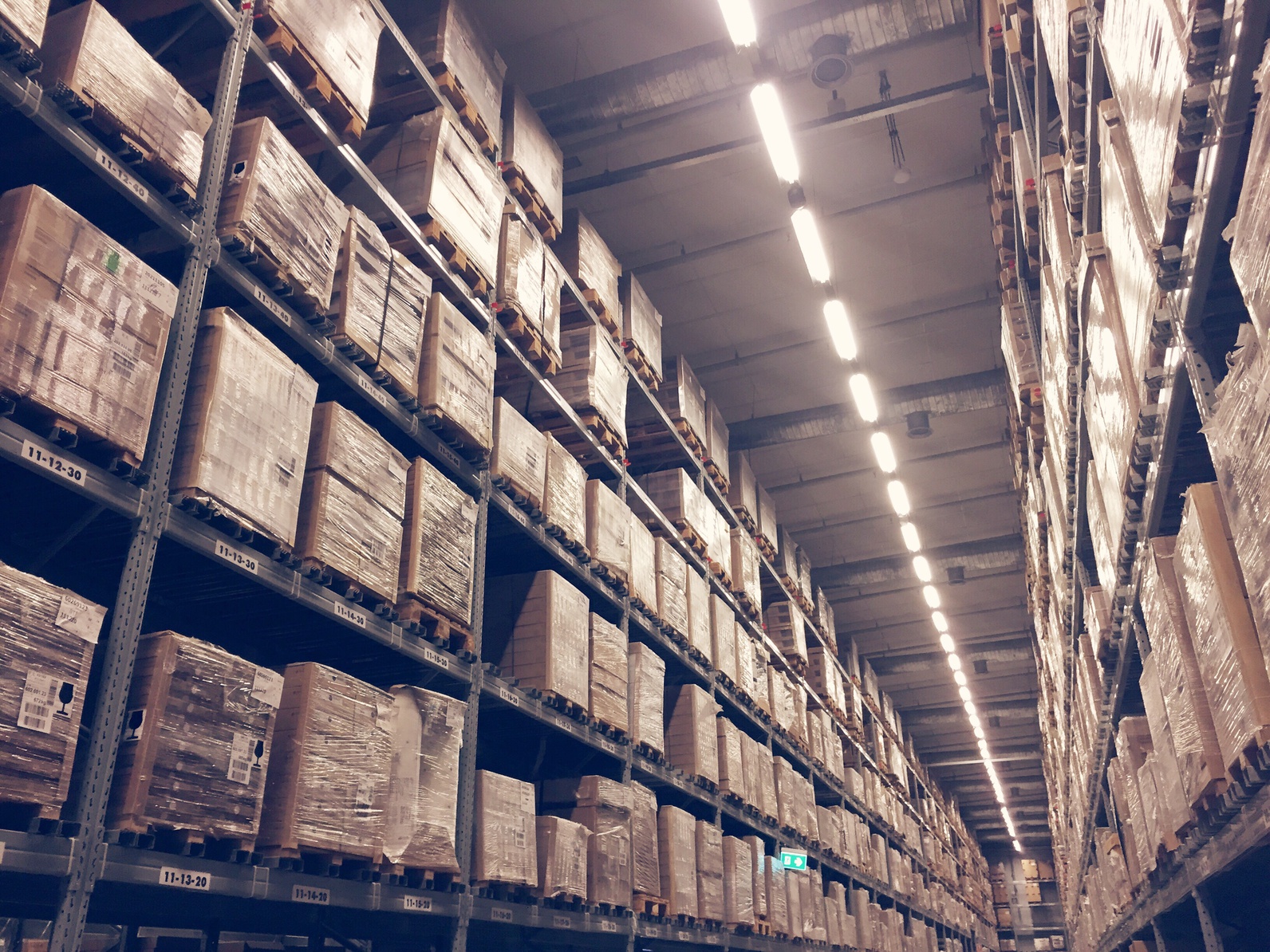 Logistics and warehouse services are a booming industry with a tremendous upside. With more and more retailers closing down due to financial pressures, the internet has clearly revolutionized the way people shop.
The biggest names in shopping have already decreased store size. Experts agree that more store closings are surely on their way for some of the top names in retail:
Macy's

JC Penney

Kohl's

The Gap

Abercrombie & Fitch
Sears and Kmart will be closing stores too. Sears Holdings has plans to close at least 108 Kmart and 42 Sears stores in 2017.
From large corporations to small businesses trying to grow, today's market means operating as efficiently and inexpensively as possible. From distribution centers to order fulfillment, it's never been more important to get the most out of your warehouse and logistics strategy.
From distribution centers to order fulfillment, it's never been more important to get the most out of your warehouse and logistics strategy.
Staying competitive means choosing warehouse services that can adapt to your changing business needs.
Unfortunately, with advances in technology and processes, it can be easy to get lost in the jargon when making a solid choice for warehouse services.
Beyond receiving straight forward pricing that aligns with your ROI metrics, you also want to know you are getting the most value for your dollar.
Comparing apples to apples can be confusing.
Don't worry, we've got you covered. Marketplace Valet has leveraged our industry experience to put together a list of 8 things to look for when choosing warehouse services.
Let's find the best value for your e-commerce needs:
1. Marketplace Logistics Experience
There are so many advancements in technology and process. Make sure your warehouse provider hasn't just invested in new tools.
They need the experience to best use these tools. Voice Tasking Technology, Robotics, and Light Systems need to be strategically leveraged.
Pick a provider with at least 10 years logistics experience.
Make sure their sales record is immaculate too.
2. Sales Record for Warehouse Services
What is the marketplace sales record for your warehouse provider? Make sure they have performed over 50 Million in marketplace sales.
3. Shipping Record
There's a huge difference between shipping clients. If you are planning to compete in e-commerce you will need a services provider for your warehouse needs that can fulfill direct-to-customer sales.
A benchmark of at least 10 million will help you gauge if this warehouse services provider is right for you.
4. Warehouse Infrastructure
With all the advancements in warehouse technology and logistics processes, prospective warehouse customers don't pay enough attention to the basic needs. It's just as important to pick a service provider that is strategic about the physical warehouse.
Are security, HVAC, cleaning, and MEP outsourced? Is space leased or owned?
What are the liabilities and capital improvement plans?
Make sure your provider is experienced in facilities requirements.
And also make sure they can leverage solid relationships and help you grow.
5. Relationship with Amazon
It's no secret that a proven relationship with Amazon can mean huge success for any company in the e-commerce marketplace.
You want a Top 100 Amazon seller on your side.
How powerful is Amazon in boosting sales and creating a brand?
Recent numbers from 2016 show that Amazon took 53% of all of the sales growth of online retailers in the U.S. last year.
It's staggering. Amazon's new sales growth last year was bigger than every other online retailer combined.
Amazon increased their sales in North America by 25.2% last year.

Wal-Mart and other competitors are struggling to keep up.

An estimated $53 billion was spent in online sales for 2016.

E-commerce represents the bulk of the new sales in North America. 62% of total growth came from online sales in 2015.
Choosing a service provider for your warehouse needs with a solid Amazon relationship is a must.
You also want to be forward thinking enough to go beyond the structure of traditional warehouse thinking.
6. Get Beyond 3PL Service
There are a number of 3PL companies to choose from. They all essentially provide warehousing, pick and pack, and distribution of customer orders.
Getting strategic means moving beyond 3PL.
Today's clients want a provider who will tie their success to your sales. Not just complete your shipping.
Beyond a great relationship with Amazon, a true partner will help you with multichannel marketing, and tie their commission to your overall performance.
They will help you with basic 3PL service and will also help you grow your sales.
Finding a service provider for your warehouse needs with full end to end service means you won't outgrow their logistics support.
Not sure how to judge a company on their ability to drive sales? Start by talking to their clients.
7. Client Satisfaction
You need to choose a services provider with happy clients. Experience, sales, and cutting edge vision mean nothing if customer service is lagging.
Plus, advanced warehouse services providers will be partnering with their clients to boost sales. Find their record in sales and service and you'll be choosing a provider to take your operations to the next level.
Make sure they are capable of fulfilling all your needs.
8. Multichannel Fulfillment Capabilities
With such a growth opportunity with e-commerce, many companies make a mistake when it comes to choosing a service provider for their warehouse needs. They forget multichannel
They forget multichannel fulfillment. Unless you are willing to invest in two separate warehouse solutions, you need to make sure you are covered in servicing your clients and customers and their unique needs.
A good multichannel fulfillment service provider can:
manage different inventory types

easily sync inventories in real time

coordinate brick and mortar and warehouse inventories

manage different orders from different sales channels

handle customized packaging through website sales

fulfill marketplace orders with plain packaging

ship bulk orders on pallets

complete international shipments

maintain a single inventory for all sales channels

drive sales and efficiency with integration
Don't lose out on the many benefits of multichannel fulfillment. The best warehouse services will partner with you to make your company better.
The Best In Warehouse Services
Once you know what to look for, making a choice in your services provider can be easy. And at Marketplace Valet we can help your business grow.
Marketplace Valet offers our customers full access to the systems and knowledge we used to build and grow our own brands. Our expertise and logistics infrastructure can catapult your brand years into the future. and achieve a much greater success, faster.
You'll achieve greater success, faster with the assistance of our veteran staff too.
Why wait? We can help.
Come find out now everything our 4pl services can do for you.