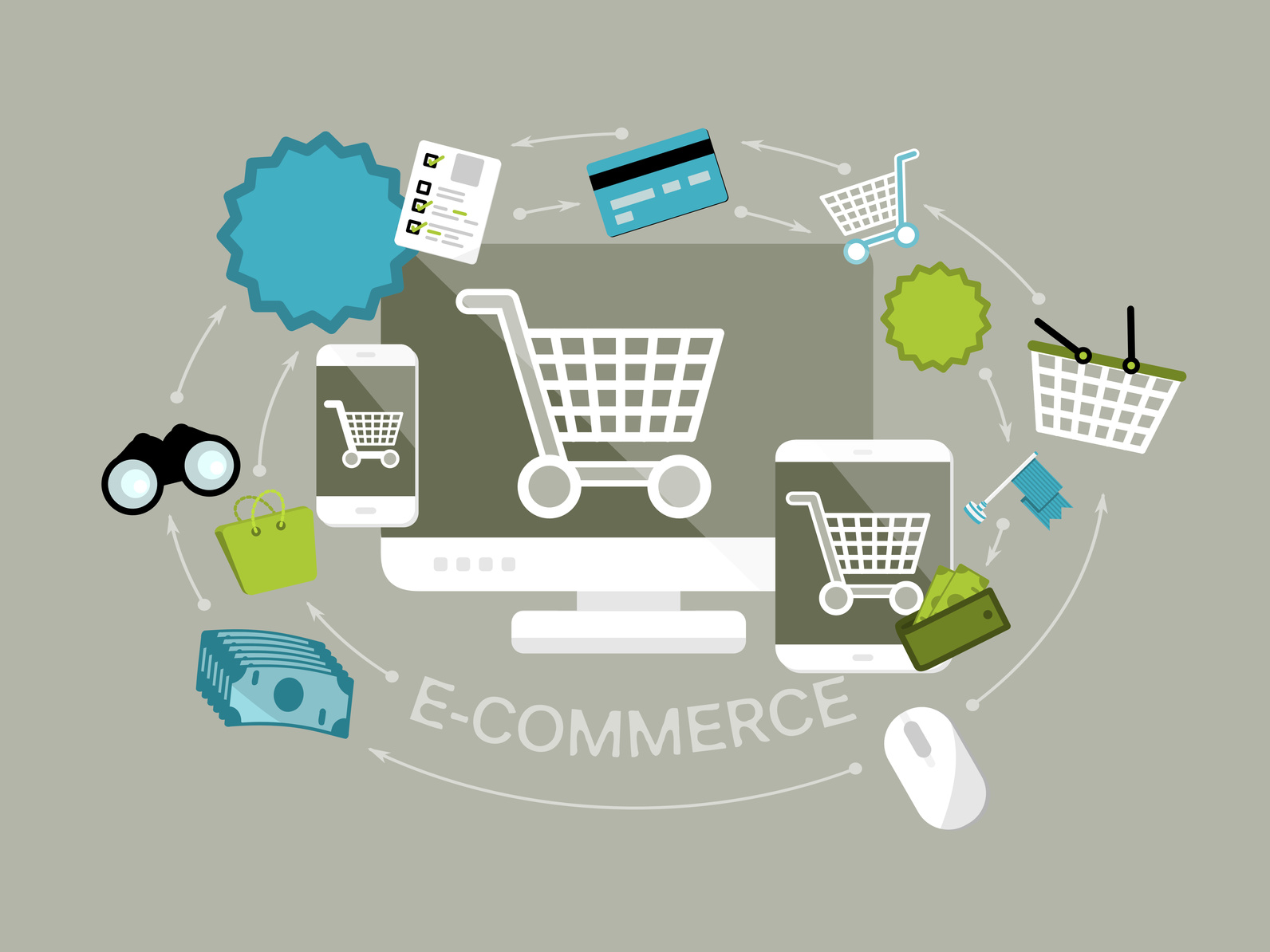 E-commerce development is big business. Worldwide e-commerce sales reached nearly $2 trillion in 2016, with that number expected to grow in 2017. The market is huge and relatively easy to enter.
That's the good news.
The bad news? A market that sizes produce a lot of "choice overload." If there are issues with your e-commerce store, a potential customer will bounce off it and purchase something similar from another store.
There are notable e-commerce trends for 2017 to consider following, but beyond knowing the trends, it's important to understand potential strategies for diversifying and strengthening your e-commerce store.
What are some best practices around multi-channel and e-commerce fulfillment?
ABT: Always Be Testing
One of the biggest mistakes that e-commerce launches make is investing too heavily in inventory on the front-end of the process.
E-commerce companies will always have marketing, management, and inventory costs — but until you know how successful rollouts and specific products will be, you need to manage your cash flow.
The benefit of being digital is that it's comparatively easy to test products on your site and see which ones get the most response.
Additionally, you can try "drop shipping," where you don't hold inventory. When someone buys a product, you get it from a third-party who ships directly to the consumer.
Audience targeting for e-commerce development
This is usually done in the front-end of a process, but it's important to revisit and adjust this.
Consider: if you use PPC or social promotion campaigns, you are essentially controlling the audience you're sending to your e-commerce store.
If that audience is clicking, but no one is buying? That means your targeting is likely wrong.
Revisit your targeting in the context of your offerings. Who would want this? Who has already bought it? Redefine your audience and try again.
Understand common causes of cart abandonment
They can vary by industry, but usually, they include:
High shipping costs

Forced to create an account

Bad UX on site

Not enough payment options

Information not transparent

Checkout process too complicated
As the saying goes: "eat your own dog food."
Test the processes for checkout internally, but also have random groups of people test the process. Make sure it's intuitive to a brand-new user. That's the backbone of good e-commerce development.
Always review Google Analytics or other metrics
You can learn a ton here, but you need to be consistently reviewing your information.
Some questions to consider:
Where are they coming from — is there purchase intent when they arrive on the site, or are they visiting for blog content, but not staying to purchase?

How are they moving through the site?

Is that how you expected they would move through the site?

What are your biggest sources of traffic/referral?

What's the time on page for product pages?

How is the mobile time on a page different than the desktop time on page?

What are the mobile vs. desktop bounce rates and abandonment rates?
The concept of "big data" — or any type of data, really — doesn't work unless you use it to make better decisions. Just collecting it does nothing, ultimately.
Check and recheck SEO to drive e-commerce development
The primary difference between a physical brick and mortar and an e-commerce shop, aside from overhead costs, is reach.
SEO is the backbone of reach. It's also crucial to e-commerce development.
If you have an e-commerce store with good SEO, you can literally find customers in every corner of the world.
Bad SEO means you're limited just like a physical brick and mortar might be.
Consistently monitor your SEO performance. See how you rank on relevant keywords — and make sure people aren't arriving for blogs but not buying.
Consider new strategies, i.e. increased back-linking or guest posting, in order to drive up your rankings.
Personalize for multi-channel fulfillment
With more and more e-commerce stores personalizing the experience based on previous visits, e-commerce development rests on considering this as well. There are personalization options all over the web, including those at a small business price point.
Many e-commerce shops stop and start at email personalization. That's a good beginning, but it's not enough. Site layout should adjust for return visitors based on their priorities and interests.
Be consistent across channels
This one is a challenge for many companies because internally they operate according to silos.
So if you have an e-commerce shop and some physical stores, two different people may run those operations.
Those two people may have different bosses and different bonus structures.
Now consistency across channels isn't going to happen.
Beat that idea back. All your branding, promotions, and product availability should be consistent regardless of how someone wants to shop from you.
Multi-channel fulfillment takes many forms, but it all begins with consistency across channels.
Relax with the coupons
Coupons have long been a popular strategy because they're easy-to-grab offers for a consumer.
However, offering too many coupons can water down your product and hurt your cash flow.
Plus, there's no guarantee they work, with UPenn's Wharton Business School recently proclaiming "the death of the daily deal."
Again, realize it's multi-channel
Companies with multi-channel e-commerce development strategies retain close to 89 percent of their customers; those without such strategies retain around 33 percent. Know and understand that.
Email capture
Email capture isn't an immediate source of revenue, but over time it becomes very powerful.
Because people may be visiting your site and not want to buy at that moment, they may sign up for your email list.
If you can send out content weekly that's relevant, visually-interesting, and targeted/personalized in some way, you'll stay top of mind in your product niche.
At that point, the email list becomes a source of revenue because then people buy straight from it.
Invest time in building an email list. At the very least, make sure you have email capture opportunities on all relevant pages.
Read and research
10-15 years ago, there were maybe 10 bloggers at most focusing on e-commerce solutions and trends. Now there might be north of 10,000 — if not higher than that.
Read and research about the industry. As machine learning algorithms get to scale more and more, that will change how e-commerce shops use targeting and personalization.
In turn, that will change your messaging, drip campaigns, and site layouts.
While it's hard to read/research much while also running your own day-to-day business, carve out some time each week to make sure you're on top of trends.
The bottom line
E-commerce is sometimes a sprint (holidays) and sometimes a marathon (every other day). But you always need to stay in the race. But don't worry – we can help! No matter if you're just leaving the starting line, or feeling like you're coming down the home stretch, we have a plan that will work for you.