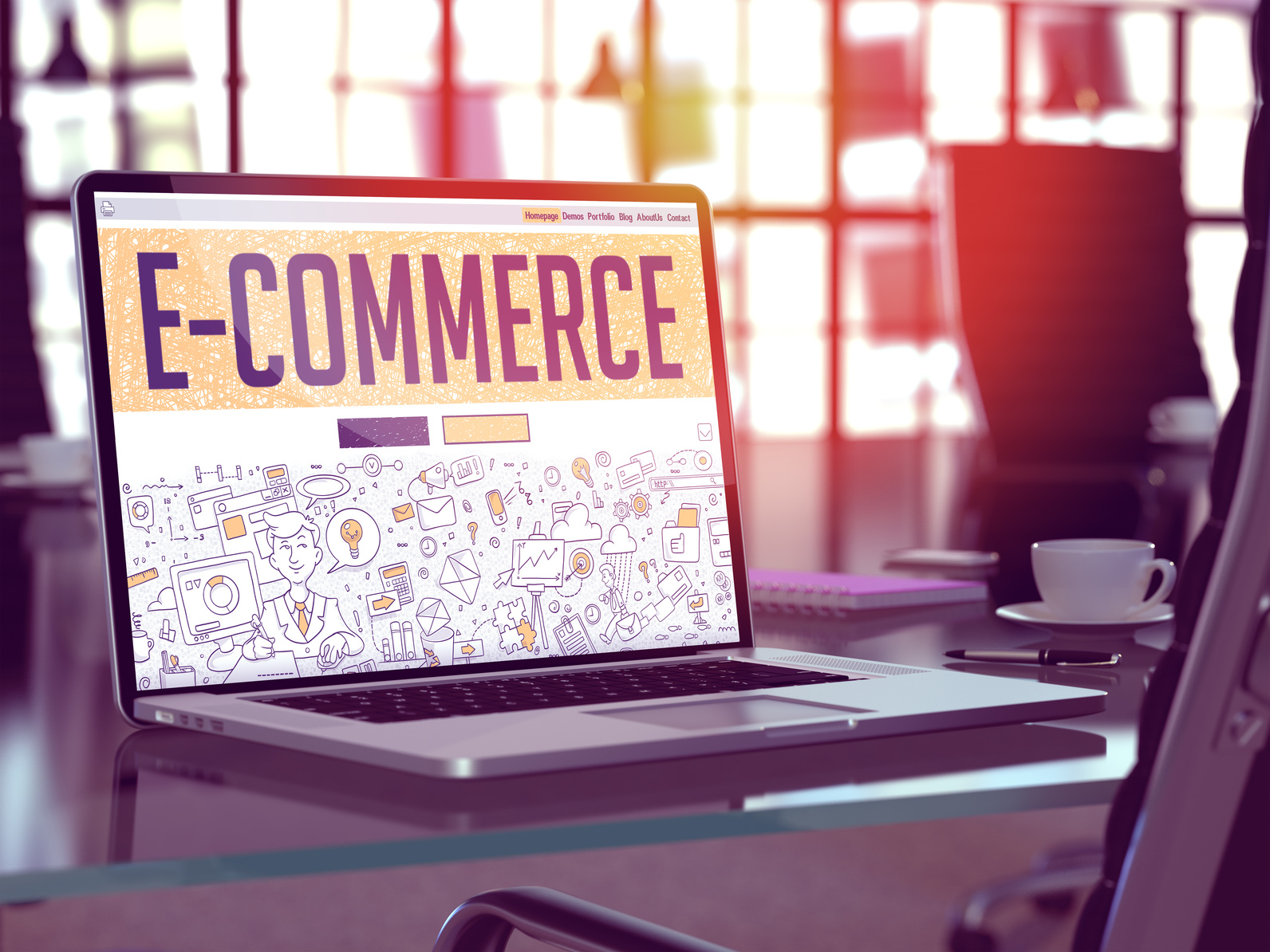 You've decided to take the plunge. You want to sell stuff online.
Selling online is a smart decision. Every year e-commerce grows by 23%.
But there are mistakes you can make.
There are many ways to lose customers so if you want to sell stuff online, read here first.
Avoid these 8 mistakes if you want to sell stuff online:
1. You Can't Sell Stuff if No One Trusts You
When you walk into a physical store, you get to see the store and meet the people.
You get a good sense as to whether or not you trust them. After all, you can look them in the eye, right?
Not so much for online sales. In order to sell stuff and be successful at it, you need to find a way to get your customers to trust you.
Here are a few things you can add to your online store to sell stuff more effectively:
Verify Your Site: Around 70% of shoppers will cancel their purchase without a trust seal. Visitors want to know you care about their safety.

Share Testimonies: Visitors also want to know what their fellow shoppers thought of their shopping experience.

Feature Trusted Brands: Featuring well-known companies such as Visa or American Express or placing awards you've won on your site will go a long way toward building trust on your site.

Sell Products on Amazon: Selling on sites like Amazon will help you generate reviews and ratings, which will go a long way toward building trust with your buyers.

Share Your Numbers: Sharing the number of products you've sold, your customer count, social shares and other stats will show that you are a legitimate business and build trust.
2. You Can't Sell Stuff if No One Knows You
As we've stated, using a third party to help verify your site can go a long way to building trust with potential customers.
But you also need to have your customers trust you.
After all, at the end of the day, people buy from people.
You can sell stuff more quickly if you:
Display Contact Info Clearly: Make it easy for people to contact you. They want to know a human who cares about them is on the other side and is ready to respond if they have questions or concerns. Display your phone and e-mail clearly, especially on the homepage.

Share a Photo of Your Team: People do business with people and they want to see who is on the other end. Share a group photo or write short bios and add a photo next to each person on your team.

Add a Clear Return Policy: If it's too difficult to return an item, people will not buy and they certainly won't return.
3. You Can't Sell Stuff on a Cluttered Site
People will leave your site if they feel it's too cluttered or they can't quickly find what they are looking for.
Clear Visuals: People look to your photos first and the description second.

Pop-Ups: Let's face it unless a pop-up appears at exactly the right time and place on your site, people will get annoyed.

Filtering Options: Unless you only sell a few items, you need to make searching for items as easy as possible or you'll risk losing sales and customers.
4. You Can't Sell Stuff if Your Website is Slow
People are busy and they turn to shopping on the Internet because it's usually faster.
Here are a few things that can happen on the backend that can make it difficult for you to sell stuff:
Server Performance

Photos are Too Large

Too Many File Requests

Code Density

Heavy Visitor Traffic
5. You Can't Sell Stuff if No One Can Find Your Site
Your website is supposed to act like your storefront.
But if you don't take certain measures to have your site found online, you might as well have built your store in Siberia. No one will find you.
Here are some tips to help people find your site so you can sell stuff to them:
Keywords

SEO

Google

PR

Social Media
6. You Can't Sell Stuff if You Don't Have a Landing Page
A landing page captures your visitor's information.
This is to help you build an e-mail list that will allow you to continue contacting your visitors and shoppers after they've left your site.
But if you do them wrong, you're leaving money on the table.
There are 2 types of landing pages any successful e-commerce business should have:
Lead Generation: This is to capture their names and e-mail addresses. Offering something free like an ebook can help increase that capturing rate from 200%-400%.

Sales Landing: This page is used to convert the new user into a spending customer and contains more information about products they may be interested in.
7. You Can't Sell Stuff if it's Difficult to Buy Your Products
The checkout process should be an easy one. The customer has found the stuff you're selling. They like your stuff and now they want to buy some of it.
Except a lot of online stores lose a lot of business because their checkout process is too difficult.
Here's how to make it easy:
Offer more than 1 way to pay for the item

Make it possible for someone to buy an item without having to create an account

Make it easy to fix a mistake they've made

Provide reassurances about website safety and easy returns
8. You Can't Sell Stuff if You Have No Patience
"No matter how great the talent or efforts, some things just take time. You can't produce a baby in one month by getting nine women pregnant." – Warren Buffet
The same goes true when you're building an online business.
It takes time. Have patience.
In the meantime you can build up other skills that will come in handy once you start to sell stuff:
Learn to Outsource and Delegate

Create Effective Systems

Surround Yourself with Smart, Trustworthy People
Building a successful online business can be extremely profitable and fun when it's done right.
To ensure you're taking the right steps and making the right choices, let our professionals help guide you every step of the way.