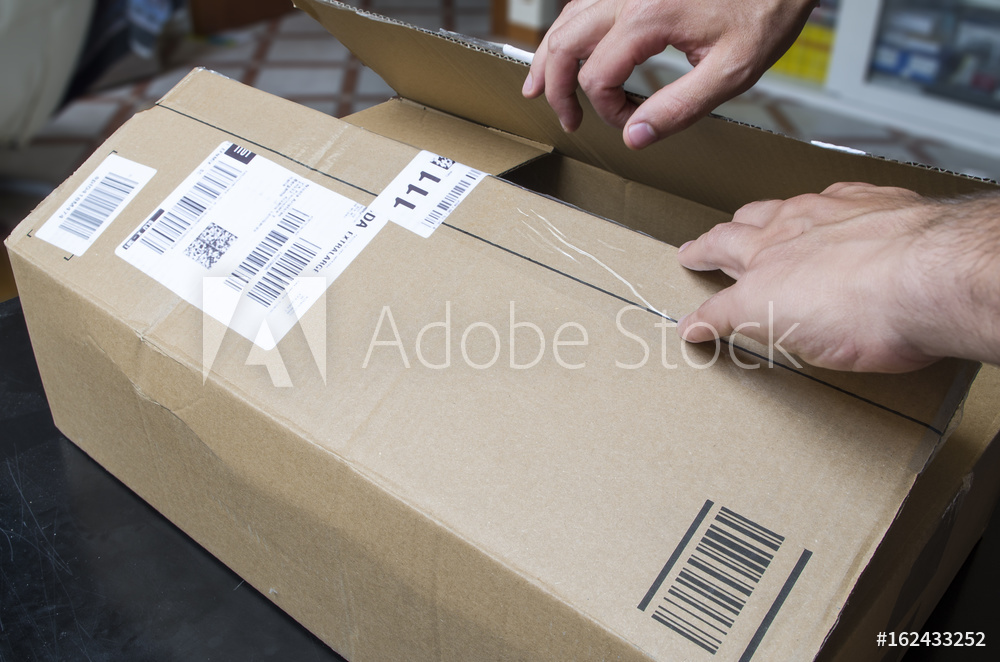 There are two keys to running a successful E-commerce business. One is making your products easy to find. The other is fulfilling orders.
The dilemma for many entrepreneurs is that those keys tend to work against each other.
To make products easy to find and buy, you need a multi-channel approach.
Let's look at how you can master the multi-channel system and get the most bang for your buck if you use Amazon seller fulfilled prime.
Multiple-Channel Concerns
Having many channels makes it difficult to manage inventory. Most sellers can't afford software that updates their product count in real-time. Without that software, inaccurate listings and angry customers become the norm.
Many Amazon seller fulfilled prime members create multiple inventories in an attempt to solve this problem. This solution adds another opportunity to mismanage orders.
E-commerce business people also have to make sure their fulfillment service can handle special orders. What if a customer wants to order in bulk, but your partner can't do it? You've lost money now and future business.
International shipping is another area of concern. How do you ensure your products reach customers overseas on time? Amazon recently expanded into Austrailia, and internet access is increasing globally.
The future of E-commerce relies on an international outlook.
Amazon Seller Fulfilled Prime Challenges
Seller fulfilled prime is a great opportunity, but there are dilemmas that sellers face.
One major problem to contend with is shipping. Amazon tells sellers that they set their shipping cost.
Prime customers also expect free shipping, and they expect most of their products within two days.
See the problem here?
If you charge customers for two-day shipping, they will look elsewhere.
There is also the benefit of being able to choose which region you want to sell your products too. This benefit means to help sellers control shipping cost.
Location-specific selling is only beneficial under two conditions. First, if you have a network of warehouses. Second, if you control your inventory out of one location.
As discussed earlier, most people using multi-channel fulfillment manage many inventories at once.
If you do decide to only sell to a certain region to lower shipping cost, you are losing customers! Remember, E-commerce works better when it meets the needs of global customers.
How do you meet the shipping needs of customers from Los Angeles to Tokyo in a cost-effective and timely manner?
If these challenges concern you, don't worry: we will discuss the perfect solution later.
Why Should You Sign Up For Seller Fulfilled?
Customer Service
Amazon has the best customer service in the E-commerce industry. As a member of Amazon seller fulfilled prime, you can offload customer service to Amazon.
They offer 24/7 care from a team trained to deal with any problems that may arise. Customers can get help whenever they need it, and you can go about adding channels and making money.
Inventory Control
Instead of giving control of your merchandise to Amazon, you decide what to do with it. This benefit gives you the opportunity to find the best partner for you. A partner that meets your needs and saves you money is worth their weight in gold.
Money
Amazon, and many customers that use fulfilled service say profits rise by 30-40%. You also save by controlling your inventory. Amazon won't charge you for storage and handling.
Every sale you make that's fulfilled by Amazon cost you money. Amazon does all work, so they charge you for it. Them wanting some money for doing the heavy lifting is fair, but if you are a power-seller the fee adds up over time.
How Can You Win With Multi-Channel Fulfillment?
Efficiency rules the day if you are a member of the Amazon seller fulfilled prime service.
Your inventory needs to be accurate. The only way to do this, as established earlier, is by using a centralized warehouse.
You need a business partner that can store and ship your goods from one location for all your channels.
You need more than shipping. What are some of the other services a great fulfillment partner should provide?
Product Set-up
Find a partner that offers listing management services. Product photography and copyright protection are essential to make money on listings.
Since E-commerce is a global enterprise, listing translation is also necessary. By translating your listings, customers in other countries know you want their business.
Inventory Management
Storage is a small part of the management process. You should never pay someone to store your goods: they should be your partner, not your warehouse.
Look for a fulfillment service that provides projected needs reports. This report allows you to never worry about inaccurate listings again. Quality control and barcoding are also essential for accurate inventory control.
Advertising And Review Management
Amazon advertising is essential to selling your products. Most fulfillment services can't offer this service. They've never experienced your side of the business. Look for a service that has the Amazon seller fulfilled prime warehouse status.
This status saves the warehouse money on shipping, and those savings pass on to you.
Strategic Planning
If you trust a fulfillment service with your inventory, they should give you a dedicated account manager and sales reporting. There will be times where you have questions that need an immediate answer. Your account manager should understand the selling process.
Customer Service
Your Amazon seller fulfilled prime partner needs to provide world-class customer service.
Phone and email service isn't enough. Look for a fulfillment service that handles damaged and lost shipments, along with returns.
Marketplace Valet Is Your Solution
Looking for a fulfillment service that offers all these benefits might seem impossible. The reason for that is simple: we offer the benefits that others don't.
We understand the struggles of Amazon seller fulfilled because we've been there ourselves. We're a top 100 Amazon seller worldwide!
If you're looking for a fulfillment service is a partner instead of just a warehouse, contact us today! Together, we'll take your E-commerce profits to the next level.