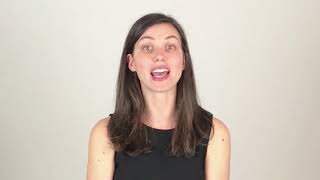 VIDEO SCRIPT
In J.K. Rowling's latest Wizarding World release of Fantastic Beasts and Where to Find Them, Newt Scamander was on a global quest to discover and document an extraordinary assortment of magical creatures.
As businesses, we too must fearlessly search for the whereabouts of mythical creatures — Fantastic Customers. They're just as elusive.
So where are the customers, and how do you find them?
Let's find out.
Sell Where People Shop
It seems so obvious, but so many of us miss this point.
There are people, all over the world, that are willing to buy your product right now? There are.
Why aren't they buying your products? Answer: They can't find them where they are shopping.
But there's a solution. We'll get to that soon.
Winning Formula = The Right Content + Distribution
Every piece of content is like a digital sales person for you.
Make sure to equip your sales people with the right message and features to maximize your chance of capturing the sale every time a potential customer sees that page.
Some pages, like products pages, should be obviously equipped. Others, like blogs, may be more subtle — building trust.
The right content strategy will help bring the right customers to you.
Product Images
Every product detail page should have 5-6 images.
Those images should be large and pixel perfect.
At least 2 of the images should be of the product on a brilliant white background.
Action shots or lifestyle photography is encouraged for images 3-6.
Description
Educate the customer about your product.
Write clear and concise descriptions to help your customer understand what the product is and how they can use it.
Every description needs to be unique and at least 100 words.
Steer clear of abstract terminology. Distinguish key benefits by using bullet points.
Reviews
Convince your customers to give you product reviews.
It's a sure fire way to increase conversions.
Reviews show new potential customers that other people have in fact purchased this product from you before and loved it.
It's the fastest way to share trust with a new potential customer.
Distribution
List your products everywhere that customers shop.
This means online marketplaces like Amazon.com, but also comparison shopping sites.
People are spending their time on these sites because they have the Intent to Purchase — usually right now.
With these 6 tips, you're well on your way to finding your fantastic customers.
For more information about Marketplace Valet and how you can get started, please visit our website.
If you liked this video, be sure to like, comment and subscribe!