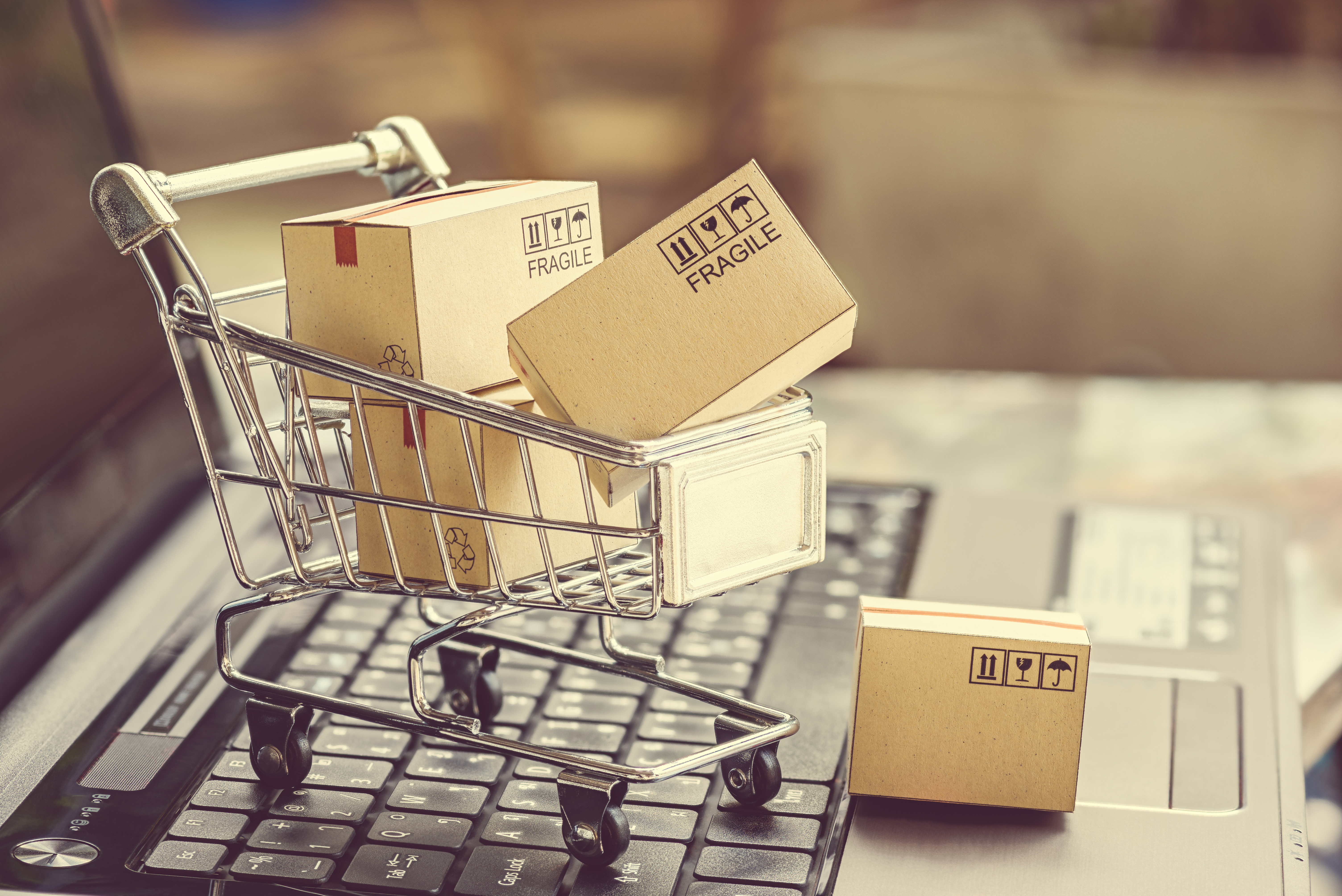 Congratulations! You've got a product people want. They're clicking and providing payment information.
Now you need to get the product in their hands.
How quick and reliable is your ecommerce fulfillment process?
If you're like most online retailers, your business could improve its fulfillment practices. But what are your gaps? How can you close them?
To help you find the answers, here's a quick guide to ecommerce order fulfillment.
What Is Ecommerce Order Fulfillment?
Ecommerce order fulfillment is a series of processes. It starts with product availability and ends with your customer receiving and keeping your product.
There are three order fulfillment models:
Drop-Shipping

In-House

Third-Party Logistics (3PL)
Each model has benefits and drawbacks. Deciding which is best for your company boils down to risk management.
But no matter which model you choose, ecommerce order fulfillment spans the same basic stages:
Receiving

Storage

Picking

Packing

Shipping

Returns
The more you understand each stage, the better equipped you are to make the right decision for your business.
Receiving
This stage refers to products being received by the point of shipment.
That could be your warehouse or garage if you do your own fulfillment. With drop-shipping and 3PL, receiving means the exact products you sell arrived intact at the provider's warehouse.
In the drop-shipping scenario, you rely on invoicing and tracking to know the inventory.
When you use the 3PL model, you send your products to the provider, which offers greater certainty about inventory.
Storage
It would be great if products could be received then immediately shipped. But for most businesses, that's not possible.
Storage becomes a necessity when you have multiple product lines, sell at high volumes, or have sales peaks and valleys.
At first glance, storage might seem to be about space. In reality, it's about much more.
The amount of physical space is the start. You need enough to hold all the products you expect to sell in whatever window of time you deem appropriate. Plus enough space for people to move through when picking the products for shipping.
More space equals more money in rent or mortgage. It's space you can't use for something else.
Storage facilities need to be climate controlled and secure. That takes resources as well as expertise.
With DIY fulfillment, you carry all the risk of storage.
The drop-shipment and 3PL ecommerce order fulfillment models divert that risk to the service providers, as long as you vet your fulfillment provider well.
Picking
Putting together a customer's order starts before the actual picking of products from storage.
It starts with communication. How will the order picker know which products to select for packing?
There's a wide range of ecommerce platforms. What kind of picklist does yours generate? What controls does it offer?
As the merchant, you need confidence that pickers get the details of each order quickly and without errors. Look for a system that leaves nothing but the physical retrieval vulnerable to human error.
And even that can be minimized with sophisticated validation processes.
When vetting drop-shipment or 3PL ecommerce order fulfillment companies, talk about picking accountability. Choose a company that is efficient, timely, and accurate.
Packing
How something arrives on the customer's doorstep must be part of your marketing plan.
Beyond packing items so they arrive undamaged, think about the look and feel of the box and labeling. Think about how you want your customer to feel when they see the package and when they open it.
More than ever, packing orders is also about packaging. As online shopping grows more commonplace, expectations get higher. How a product is packed and packaged is part of the shopping experience for many people.
Off-the-shelf cardboard boxes might work for small businesses getting off the ground. But even they should consider packaging that extends a great customer experience beyond digital and into the real world.
Doing this yourself as part of in-house fulfillment can become costly. Packaging isn't your core business.
But it is for high-quality 3PLs. Make sure your provider is open to working with you to establish the best packaging options and packing processes for your products. Check that they have ready access to the skills and equipment to make your packaging as outstanding and exciting as your products.
Shipping
Customers are getting more impatient. In 2015, 96% of people surveyed considered "fast shipping" to be same-day delivery.
What if it takes 3-4 days? Sixty-three percent of people thought that was fast. And if it takes 5-7 days, that number drops to 18%.
In other words, you can't mess around with shipping times. It's imperative to your customers' satisfaction. It's vital to what they'll say to their friends and family about your product and their experience.
You need an order fulfillment method that can get the order picked, packed, and out the door in hours, not days. Not every fulfillment company can do that.
It takes dedicated resources, refined processes, and strong relationships with freight carriers and couriers in multiple regions. And to keep the cost down, it takes consistently high volumes.
Returns
No business likes to plan for product returns but they happen. Handling them in-house can be cumbersome.
If you partner with a professional ecommerce order fulfillment company, they will have the facilities and resources to receive, validate, and process the return on your behalf.
What to Look for in an Order Fulfillment Partner
Order fulfillment is a critical part of your ecommerce business. You can do it yourself. Or, you can find a reliable fulfillment service provider and stay focused on your core business drivers.
But be careful. It's easy for a company to have a warehouse and shipping dock and call themselves a fulfillment business.
For the health of your business, look for a company that acts more like a partner.
Find out what kind of support they offer. Are they supply-chain experts who can help you avoid pitfalls and issues? Are they equipped to support your multi-channel selling? Do they know the ins and outs of international shipping?
What's their accuracy rate and processing time? Can they handle unexpected spikes in sales? Do they have a reliable return system that aligns with your customer service style and standards?
Get the Right Fulfillment Partner
At Marketplace Valet, we offer all that and much more. We've taken 3PL to the next level and help a wide range of online businesses achieve sustainable growth.
How does your current ecommerce order fulfillment process measure up?
If there's room for improvement, discover how to get started with us today!