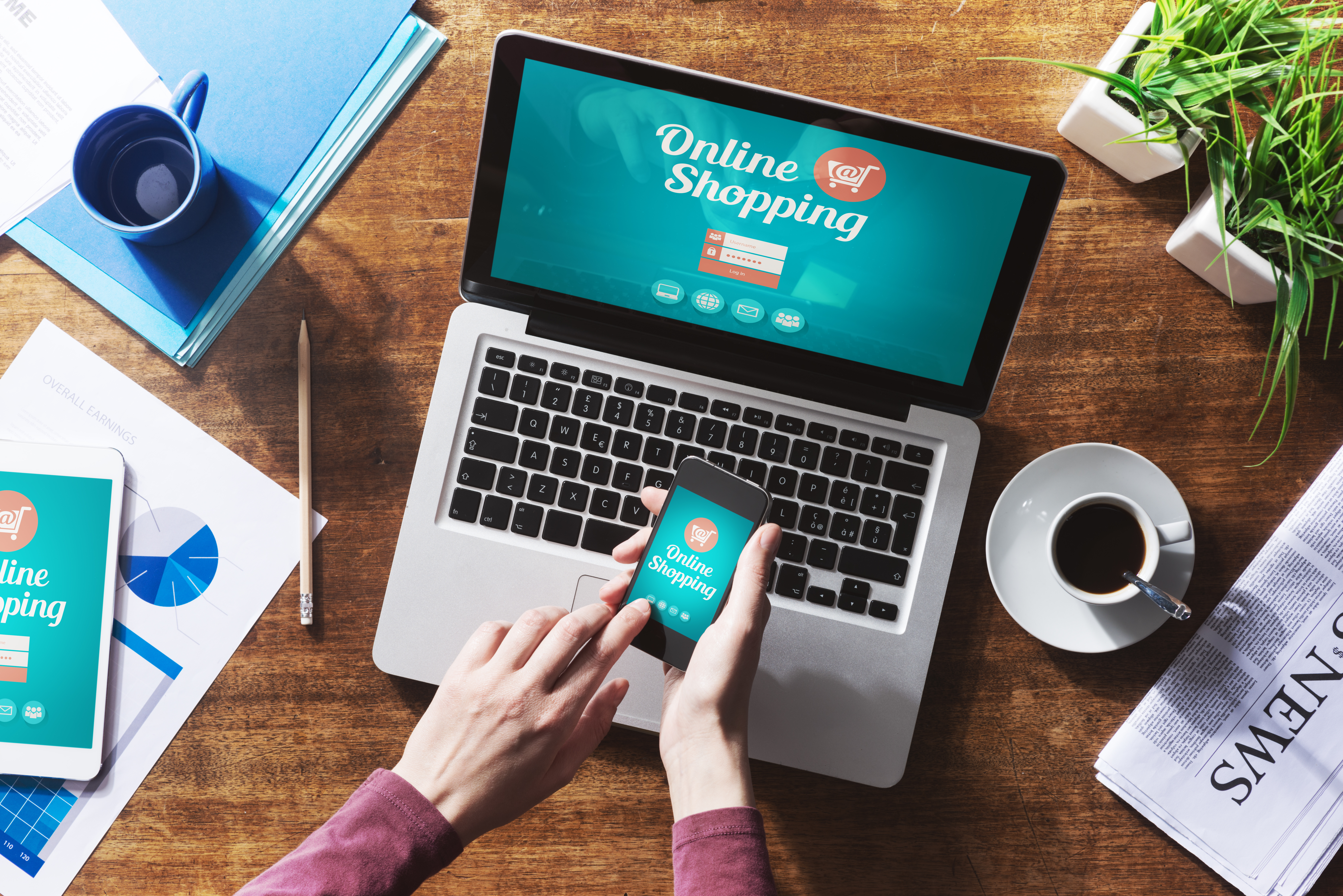 Fulfillment is the backbone of e-commerce.
As more shoppers browse online, they expect the products they order to arrive safely. However, the three most common problems consumers encounter online all involve shipping.
Top complaints are late delivery, damaged products, or missing orders. Even e-commerce giants like Amazon and eBay were guilty of these missteps.
You can avoid making the same mistakes by planning out an efficient way to ship your products.
Here's how to manage your ecommerce fulfillment and avoid snags before they become big problems.
What Makes a Successful Ecommerce Fulfillment Structure
Getting your product in the right place at the right time takes a lot of detailed planning. Unfortunately, ecommerce fulfillment has the potential to generate devastating problems for your business.
To really succeed, you need:
Fast processing

Accurate order fulfillment

A reliable return system

International shipping capabilities

The ability to scale your system up to match your business growth

Mobile-integrated technology–especially since mobile is poised to take over 45 percent of the e-commerce market by 2020

Failsafes that will kick in if you see a surge in shoppers

Affordable costs that will allow you to keep your prices competitive
You have several different options for achieving these goals, but most e-commerce businesses choose from one of three ecommerce fulfillment models.
The Dropshipping Fulfillment Model
In this model, you market and sell goods stored at another facility.
This is a common option for Amazon resellers or other businesses that don't produce a unique product. With drop shipping, your product is manufactured, stored, and shipped from an entirely different facility.
Your dropshipping partner handles the logistics for each order. When a customer makes a purchase, they're notified immediately. They pack and ship the product and handle any returns.
All you have to handle is the marketing side of your business.
The Benefits of Dropshipping
You don't purchase or produce products you don't need. Instead of buying in bulk and hoping you hit your sales goals, you only pay your supplier for the products your customers buy. That's an efficient way to do business.
Best of all, you don't need to worry about the logistics of ecommerce fulfillment. You won't need to plan out storage, hire a packing staff, or worry about returns. Your dropshipping partner handles those concerns for you.
The Drawbacks of Dropshipping
The entire dropshipping process hinges on you selling products another company has created. Since your end product is out of your control, you can't use product quality to build your brand identity.
You also give up a lot of control over the fulfillment process with this model. If you find a good drop shipping partner to work with, that's not a problem. If, however, your customers start seeing late deliveries, damaged goods, or the wrong items arrive at their doors, you'll bear the blame for those mistakes.
Lack of product customization, poor product quality, and no control over the fulfillment process are all common concerns with the dropshipping model.
The Self-Fulfillment Model
In the self-fulfillment model, you own the entire shipping process in-house. You manufacture your product, store it in your warehouse, and pack and ship every order.
Many large-scale companies use the self-fulfillment model. It cuts out the middleman and gives you the ultimate say in the process.
Benefits of Using the Self-Fulfillment Model
You get detailed control over your shipping process and avoid paying fees associated with someone else handling your shipping logistics.
This is a good option for products that require a specific shipping procedure, like food, alcohol, or large items.
It's also great if you want a personal say in every aspect of the shipping process.
Drawbacks of Self-Fulfillment
Self-fulfillment has one obvious drawback: It's expensive.
Not many companies have the resources to launch a full-scale fulfillment operation right off the bat. If you don't have an experienced logistics staff, it can break your business in no time.
For many e-commerce businesses, self-fulfillment is a goal to work for, not a first step.
The Third-Party Logistics Model, or 3PL
In this model, you either manufacture your goods or buy them in bulk before an order is ever made. Rather than ship them out yourself, you store them at a third-party fulfillment center. Every time a customer buys an item, your 3PL partner ships it out.
If drop shipping offers too little control over the process and self-fulfillment offers too much, the 3PL model is a good compromise.
You can sell your own product in the way you choose, but you're not on the hook for the entire ecommerce fulfillment process.
Benefits
You don't have to worry about shipping logistics. Instead, you can outsource logistics to your 3PL partner.
That means you can focus on running the client-facing side of your business while your 3PL company keeps things moving from behind the scenes.
This model is a good fit if you produce a unique product, but you don't have the space, manpower, or expertise to handle your own shipping.
Drawbacks
Like dropshipping, 3PL relies heavily on the experience of your partner. If the shipping process breaks down at any point, your customers will blame you, not your 3PL company.
That's why it's essential you do your research before choosing a 3PL company to partner with. Ask about their warehouse conditions, inventory management, shipping rates, and customer service offerings.
If something goes wrong, you need to be sure your 3PL company will be there to help.
Ready to Talk to a 3PL Provider? Contact Marketplace Valet Today
At Marketplace Valet, we pride ourselves on our level of service in the 3PL marketplace.
We started as an e-commerce business in need of fulfillment. We learned firsthand what makes a successful fulfillment operation, and we're excited to pass that expertise along to you.
Stacked up against our major competitors, there's no comparison. We offer professional listing management, top-notch product storage, projected inventory needs reports, and more. Best of all, our customer service department is there to help solve any problems that arise.
Find out why you should choose us as your ecommerce fulfillment provider.