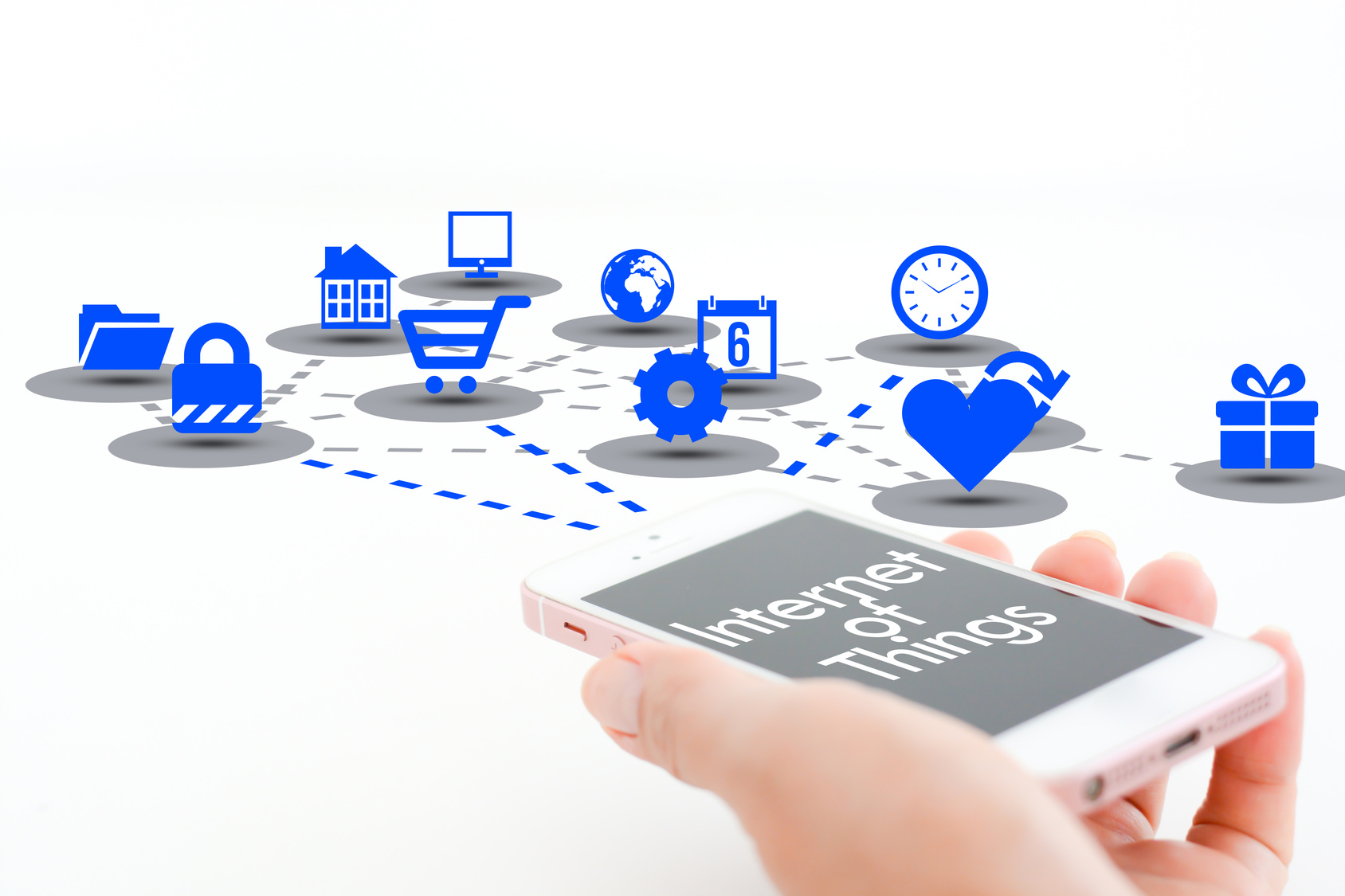 The internet of things (IoT) is the future of e-commerce.
But don't think of IoT as something that only pertains to the future of e-commerce because it's happening now.
A 2016 National Telecommunications and Information Administration report revealed that the number of Americans using IoT remained small.
However, more Americans realize that IoT is going to be the way that people and businesses across the world connect so they're already trying it.
Eventually, IoT will be the way of the world. It's time to secure your company's place in the world. There are eight essentials to know about the future of e-commerce and IoT.
First things first: learn what IoT means.
The Internet of Things Is the Thing
Any device that can be turned on or off and features WiFi capability can be connected to the internet.
That creates an internet of things, known as IoT.
The devices include
cell phones

laptops

televisions

heating/air units

coffee makers

refrigerators

security systems

engines

machine parts

and much, much more.
Research shows that by 2020, 26 billion devices will be connected across the planet.
Here are the eight essentials to keep in mind about the future of e-commerce and IoT.
1. There's an Increase in Mobile Usage and Shopping
Research says that 95% of Americans own cell phones.
That equates to most Americans carrying mini stores in their pockets, purses, and hands. Worldwide cell phone use is also high.
A phone represents a portable version of your retail store or e-commerce site.
Your website and other marketing must look good and function well on a small screen because mobile marketing is going to continue being the norm.
2. The Cost of Broadband Continues to Lower
Being online has never been more affordable.
But trends show that it will become even more affordable.
Society and the market want people to connect via the IoT. The convenience and ease of use are undeniable.
Businesses must conform to business being conducted in this manner because now, just about everyone can afford it.
3. More Devices Use WiFi
All products are being primed to connect. Whatever you can think of, from lawnmowers to cars.
These devices inform retailers when a malfunction occurs or a replacement is needed.
Devices tell us what they need when they need it. They remind us to purchase upgrades and replacements.
This provides a whole new way to market and sell.
4. People and Things Connect Globally
Going away on vacation or working long hours is easier with IoT. People can set and check security alarms from wherever in the world they go.
They can adjust the temperature for pets if the weather turns cold.
This cross global ease increases productivity, security, and even adds to the economy because it broadens work opportunities.
People want to connect this way so businesses must offer this type of connection.
5. IoT Means Finally Living Like Star Trek's Real
Don't laugh. A lot of us have been waiting for this.
In all seriousness, the futuristic elements of IoT inspire people to participate for the sheer joy of it.
For example, who doesn't want to be helped by a robot?
Well, robots do feature into IoT when it comes to delivering products to homes as well as helping shoppers in stores, restaurants, and hotels.
And machines we use every day will be better able to serve consumers in a highly personalized way.
Any company that fails to provide such ease won't be in business for long.
Consider MPOS. It stands for mobile point of sale.
MPOS allows customers to pay via mobile point of sale units anywhere in a store. 87% of retailers plan to provide MPOS units by 2021.
We don't know what's wrong with the other 13%.
As a retailer, it's time to realize that what happens in the store is also happening in your office.
6. IoT Creates Profit
The connectivity of IoT gives retailers a big advantage.
For one, it allows them to target customers on site.
Digital signage reveals real-time price changes and ads in retail spaces.
Ads can be targeted to smartphones when shoppers enter a store. This happens thanks to a device called a beacon.
Shoppers can even use a smart mirror to try on clothes virtually which is so cool.
Smart mirrors enhance sales because they make trying on clothes quick and painless. They also
save time for customers and clerks

save money on damaged merchandise

reduce losses from shoplifting

save space which improves store flow

save space which saves money on construction costs.
The only thing that could make this better is if retailers beamed in coffee!
7. IoT Streamlines Inventory
Inventory used to be such a headache, but IoT is the most powerful aspirin of all.
It monitors the packing and tracking of products in real time.
This helps e-commerce businesses know when deliveries are slow.
This keeps customers happy and also saves time for employees. Time is money has never been truer.
The more a business can stay on top of inventory, the less catch-up it needs to do. Customers will appreciate receiving real-time info about deliveries.
That appreciation creates customer loyalty and more profits.
IoT also improves
the delivery of warranty info

reports of poorly functioning products

marketing capabilities.
When everything's connected, the wealth of information moves fast. It also flows freely. It's time for your company to take part in the future of e-commerce.
8. Storage Will Play a Big Role in IoT and Future of E-commerce
Marketplace Valet makes space for your e-commerce and IoT needs.
We're a 3PL that thinks like an e-commerce company. We offer:
low pack and pick fees

Low-cost warehousing

multi channel order fulfillment

negotiated shipping rates
and more.
Even better, we provide a dedicated account manager. Having one person who knows the ins and outs of your business matters.
There's no need to explain everything over and over, time and again. We make sure someone knows you when you call us.
Contact Market Place Valet Today
We're ready to give you access to top-selling worldwide marketplaces.
Our Founders have generated over $75,000,000 in e-commerce revenue.
Let's beam up together into the future of e-commerce. Contact us today.