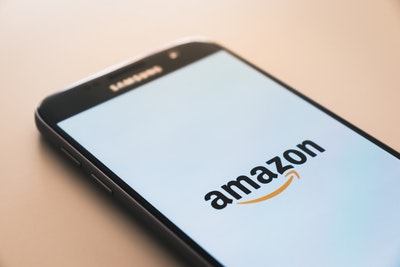 It's a good time to be making money online. Some e-entrepreneurs have managed to turn their hobby into a money making side job. Others have managed to make their online store their full time job.
A lot of people have turned towards Amazon reselling to make extra money. Third party merchants are able to make a good amount of money selling for the site.
It can be easy to make money selling for Amazon, but the people that are really making the big bucks have a solid PPC strategy behind their store.
Amazon PPC Management is essential for anyone that wants to make money selling Amazon goods. Even if you know a little about PPC and online marketing, you'd benefit from professional Amazon ads management.
Are you not convinced that you need help with running your Amazon PPC campaign? After you read this post, you'll wonder how you've gone so long without having professional online advertising help.
5 Reasons Why You Need Professional Amazon PPC Management
If you've been running your Amazon store without any issues, you may wonder why you need to bring in extra PPC help.
You don't need to be told that strong online advertising can make or break your store. But you may not be aware of the sheer amount of competition you have.
In the past, Amazon resellers were hard to find, but now they're everywhere. By the end of 2019, reseller accounts could make up a whopping 70% of all Amazon sales.
If you want your store to stand out among the rest, you're going to need professional help.
Still not sure you need the help? Read the benefits of having professional help, then you can decide if it's right for you.
PPC Management Takes Time
Take a moment to think about how much time and effort you put into your current Amazon ad campaign.
If some of you thought about how you barely spend time on it, that's a bad sign.
Amazon PPC is constantly changing. The cost of keywords could skyrocket over the course of a few days, and keywords that performed well a week ago could be unpopular today.
When you're spending time maintaining your stock, ordering from new brands, and helping your customers, you don't have a lot of time to devote to PPC.
Having the help of a professional ensures that every aspect of your business has the time and attention it needs.
They Truly Understand Amazon PPC
You've run a few PPC ads on Google, so you think you can handle running some campaigns for your Amazon store.
Overall, Amazon ad campaigns need to be approached differently because of where customers typically are in the sales process.
Amazon buyers tend to be a little more ready to make a purchase when they're searching. Because your target audience is a bit lower in the sales funnel, you need to approach advertising to them in a different way.
It's also important to note that Amazon PPC is very similar to Google PPC in terms of keyword strategy and bidding, but they're different in important ways.
Amazon ads don't capture information like audiences and behavior for retargeting. The ads also aren't solely ranked by metrics like a click-through rate, the profitability of the ads matter, too.
They'll Improve Your Campaigns
Let's say that you already have a robust PPC campaign that's bringing in customers. You may be doing a good job, but a professional can take your already successful work to the next level.
Do you have some popular keywords that are already working for you? A PPC professional can search for related keywords that can benefit your campaign.
Are you struggling to see why a usually popular product isn't resonating with your customers? An expert in Amazon ads could tell you that you have your product categorized wrong and could suggest a more popular alternative.
They Can Set An Appropriate Budget
How do you currently set budgets for your ads? If you use a one size fits all for pricing, you're missing out on getting the most from your ads.
It's important to keep in mind that all of your products will have different profit margins. If you bid the same amount on every keyword, you could be losing money.
An ad specialist can pick keywords that have the most value and allocate more budget towards them.
Amazon Strategy and Optimization Can Be Tough
Having professional Amazon ads management help can ensure that all of your advertising and marketing efforts are optimized in the best way possible.
Amazon policy is in a constant state of change. Amazon SEO, product listings, and product optimization best practices can take a lot of work to stay on top of.
The right strategy can dramatically vary from product to product. If you have a large enough product catalog, staying on top of product changes and optimizations alone can easily become a full-time job.
Things can get more complicated if you're able to move beyond basic Amazon ads. Producing enhanced brand content, video demonstrations and testimonials, and image heavy ads can add a whole new dimension of work to your day.
A professional can let you know which new ads are the best to try, and could even give you some ideas on the best way to run them.
Improve Your PPC Today
There are a lot of benefits that come with Amazon PPC management that any businessman can see. Whether you need help building a successful strategy or tweaking what already works, a professional can help.
If you're ready to give you store the PPC attention it needs, you've come to the right place. We have a lot of helpful content that can help online entrepreneurs at any stage of their business.
Are you curious about other things you can use to promote your store? Read our post on e-commerce tools you can use to run your business.