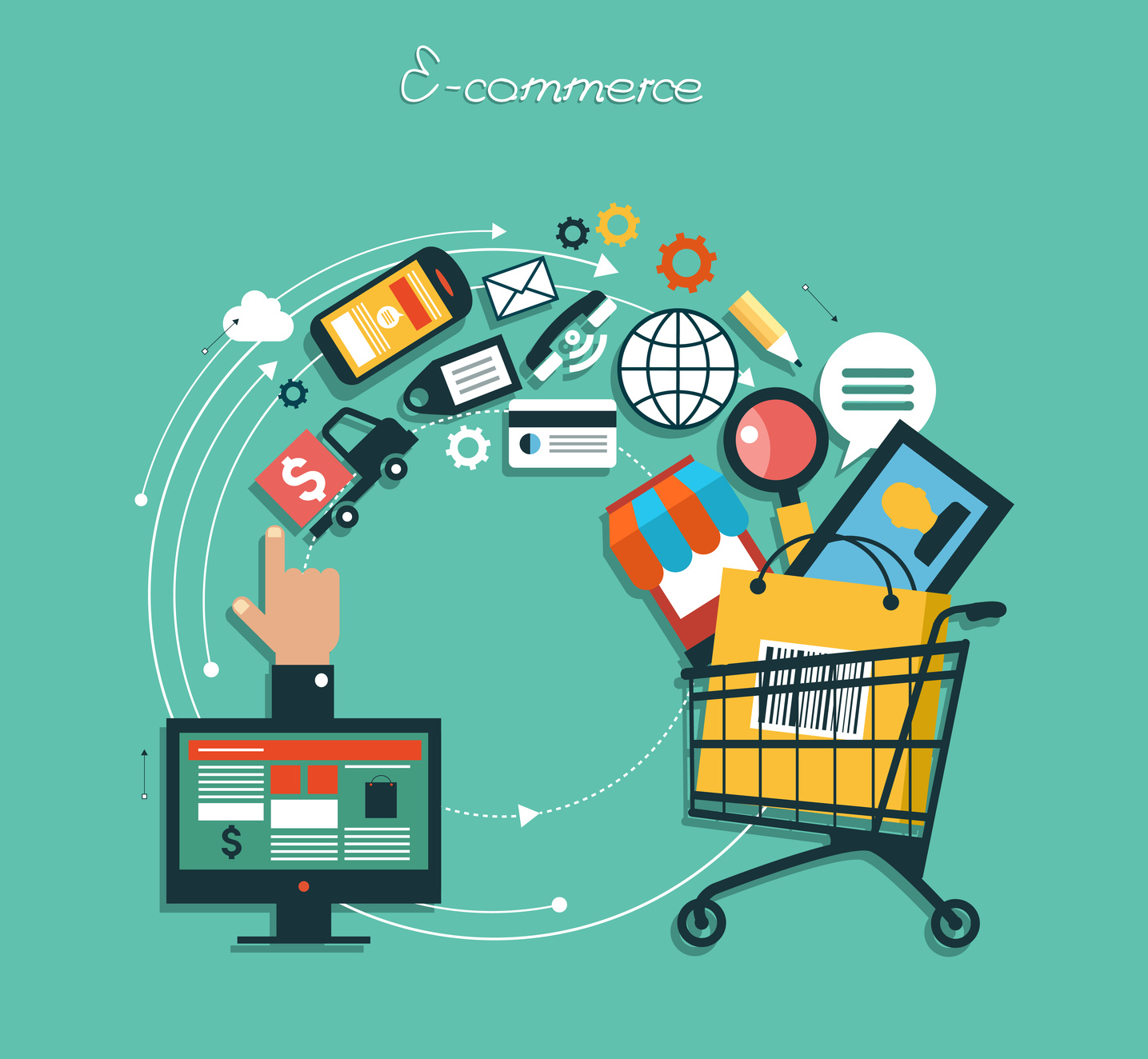 There is no wider sales frontier than the world of e-commerce.
Since the Internet is endless, you can put yourself out there easily.
Unfortunately, because the Internet is so expansive, it can be pretty hard to stand out.
That's where multi-channel selling comes into play.
Multi-channel selling is essentially using numerous platforms and e-methods to reach your customers.
The more channels you use, the greater the likelihood you have of catching your target audience's eye.
Sound familiar?
It's not unlike the traditional advertising methods of buying radio time and ad space in the local newspaper.
There's also the added option of selling through a fulfillment marketplace.
It's kind of like having a store stock and sell your wares, but online.
Multi-channel selling is easy enough to start. Here are some great tips how:
Upping your multi-channel selling game 101
1) Create/Maintain your website
In this new digital frontier, it's expected that your company have a website.
It's as essential to your brand as your business logo, phone number, and address.
Of course, you can always pay someone to build your website from the ground up.
That includes designing the website, programming it, and then creating content (such as information and images) for it.
You can also build your own using a website builder.
There are tons of them available.
Some popular ones include Wix, Squarespace, and Weebly.
Many are free to sign up but start charging a subscription fee after so long.
The ones that are free to maintain usually charge a subscription to unlock more customizable features.
2) Focus on SEO
"SEO"–short for "search engine optimization."
Essentially picking and choosing the keywords that will most help your business stand out via search engine results.
Common keywords include your business title, the area you serve, and the sort of service you offer.
SEO can and should be implemented in your website's content to ensure the best ranking possible in search engine results.
3) Use Twitter and Facebook to advertise
When it comes to multi-channel selling, Twitter and Facebook are all-important.
Almost everyone has an account on at least one of those sites.
In fact, Facebook is noted for being a cross-generational social media platform.
Both Twitter and Facebook offer advertising space on their sites for a small fee.
Likewise, a Twitter account and/or Facebook page would make your brand more accessible to potential customers.
Consumer engagement is key–so make posts with engaging images and engaging language and hashtags.
Use the posting space to talk more about your products and how they work.
4) Start a YouTube account
When it comes to growing your brand, video is hot right now.
Having videos that don't just show your company but can bring customers "behind the scenes", and make them feel like a part of your process.
Plus, making videos of your products provides an even better demonstration of them than pictures and descriptions ever could.
A marketplace helps you sell your goods.
You use it to list your wares, and the marketplace charges you a fee or subscription for using its services.
Popular marketplaces include Amazon and eBay.
Amazon is also a fulfillment marketplace.
It sells your products like it sells its own.
Essentially, you get to sell to customers and advertise to them at the same time.
Many of them also allow you to use their warehousing to store your items.
As a result, shipping to the customer is cheaper for you.
There are national and international marketplaces out there.
Do your research and check them out!
6) Include "thank you" cards in each box you ship out
Remember the warm, fuzzy feeling you got the last time you received a "thank you" card?
You can replicate that in your customers by sending them one each time they buy a product from you.
Sending one (especially a personalized one) shows them how much their business means to you.
It also increases your customer base and the odds that they'll buy from you again.
7) Send e-mails based upon their actions on your website
Some people forget what's in their e-shopping carts.
Some save an item to buy later.
And some just browse, plain and simple.
By programming your e-business's website to send e-mails according to different triggers, you can increase your sales.
For example, if someone didn't buy an item in their shopping cards, send them a reminder.
If they've saved an item to buy later, suggest an item to go with it.
If they just browsed, suggest other items they might also be interested in.
8) Offer free content
Newsletters, articles, and offers, oh my!
Multi-channel selling indeed!
Sending out e-mails with content created especially for your avid followers is one way to give back to them.
Newsletters keep them up-to-date on the latest happenings in their favorite e-business (you!).
Articles inform them of events that affect or are related to your business.
And offers–coupons, gift codes, swag, etc.–entice them to stay active in your business's customer sphere.
Especially since they're the only ones receiving all of this cool stuff!
9) Post reviews
One thing that stays the same across multi-channel selling is the importance of reviews.
Reviews, more than anything else, tell people that your product works–that it's good.
In that sense, customers act as a channel in your multi-channel selling strategy.
So post them. Make nice graphics of them.
Show consumers how much their fellow consumers love your brand!
10) Connect with fellow e-businessmen and -women on LinkedIn
Unlike Twitter and Facebook, LinkedIn has a strictly professional air about it.
Connecting on LinkedIn isn't like friending on Facebook.
When you connect on LinkedIn, you do so to network with like-minded professionals.
The benefits of networking are endless.
You can meet other e-businessmen and -women into the multi-channel selling game who can give you tips for succeeding.
You can find out about additional multi-channel selling techniques that worked for them and might work for you.
Follow these ten suggestions, and you'll be well on your way to conquering the mountain that is multi-channel selling!